Posted on: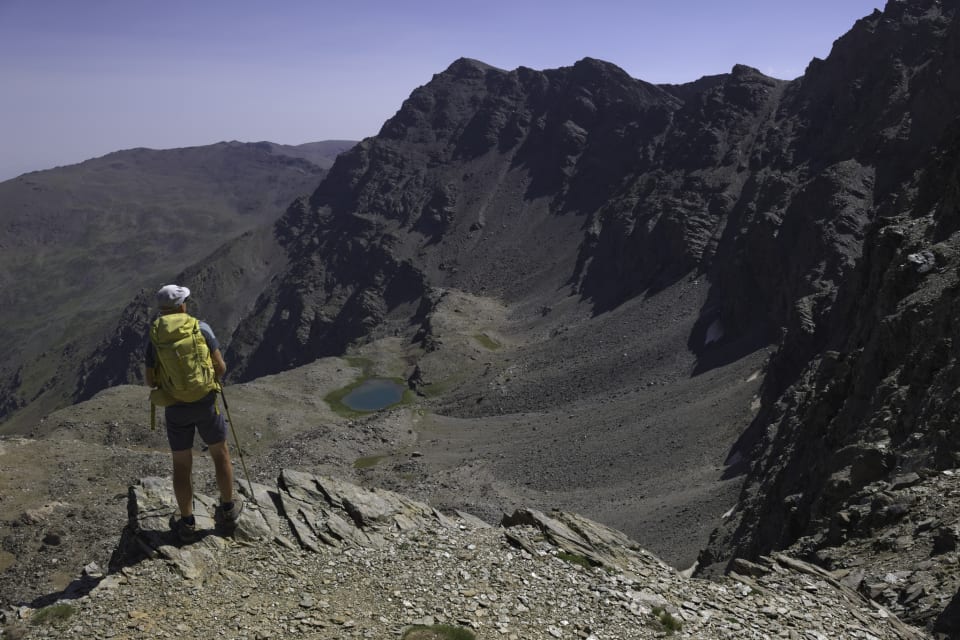 It's a long time since I went up Mulhacén, in fact pre heart problem in 2019. First time to 3482m altitude on the highest mountain in mainland Spain. Of course, today we went up the finest way to the summit ... where the west ridge abuts against the north face.
It's a hard pull from the Collado de Ciervo but worth it for the views to the left and of course to see the wonderful plant life, some of it endemic to the Sierra Nevada/Pyrenees, including the Sierra Nevada Poppy (Amapola de Sierra Nevada), the Violeta de Sierra Nevada and the Zamárraga, erigeron de Sierra Nevada. A botanists delight of rare and somewhat endangered wild flowers.
The Sierra Nevada Poppy (Papaver lapeyrousianum).
Only grows near the summit of Mulhacén at 3,381 meters of altitude. After the 8 months of snow has melted, and from cracks in the rocky slabs, a small creeping plant with hairy leaves and green stems emerges. A flower of red petals and yellow stamens is born. It blooms only for a few weeks between July and August. Endemic, endangered and precious! Lucky to see these yesterday.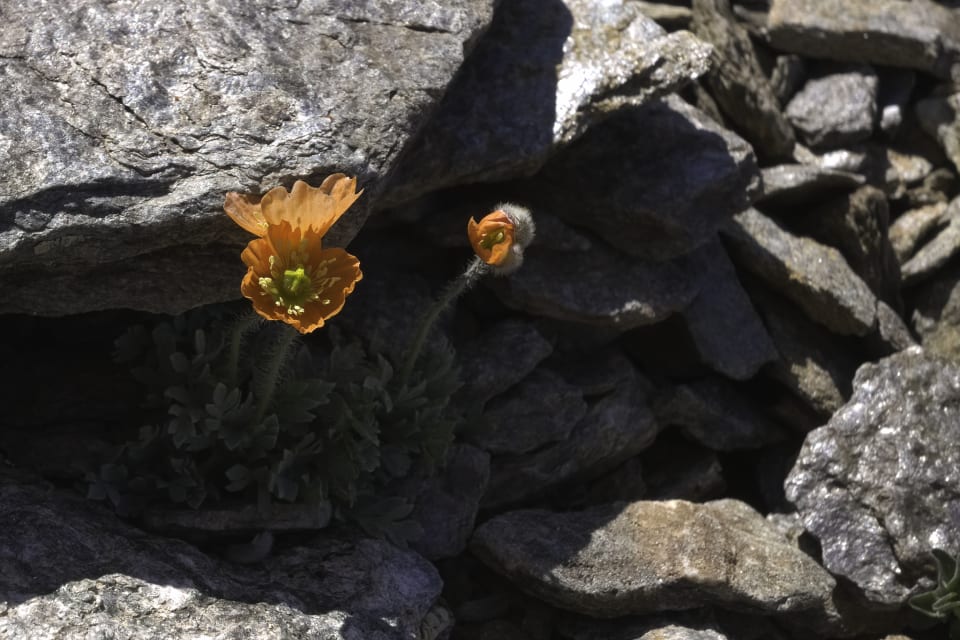 Violeta de Sierra Nevada (Viola crassiuscula)
There are other violets in the mountains but this is the only one endemic. Numerous stems with alternate leaves and irregular violet flowers, pink or white. The root has been adapted to bury to the fixed ground, since it lives on loose stony ground. Lives from 2000 meters of altitude, up to 3470. Blooms between May and September. Listed as a rare species.
Zamárraga, erigeron de Sierra Nevada (Erigeron frigidus)
Endemic and critically endangered species. Live on poorly developed stony schist soils in areas shady on the foot of north-facing rocks. Found, not usually below 3,000 meters of altitude but can bloom up to 3460m between June and September.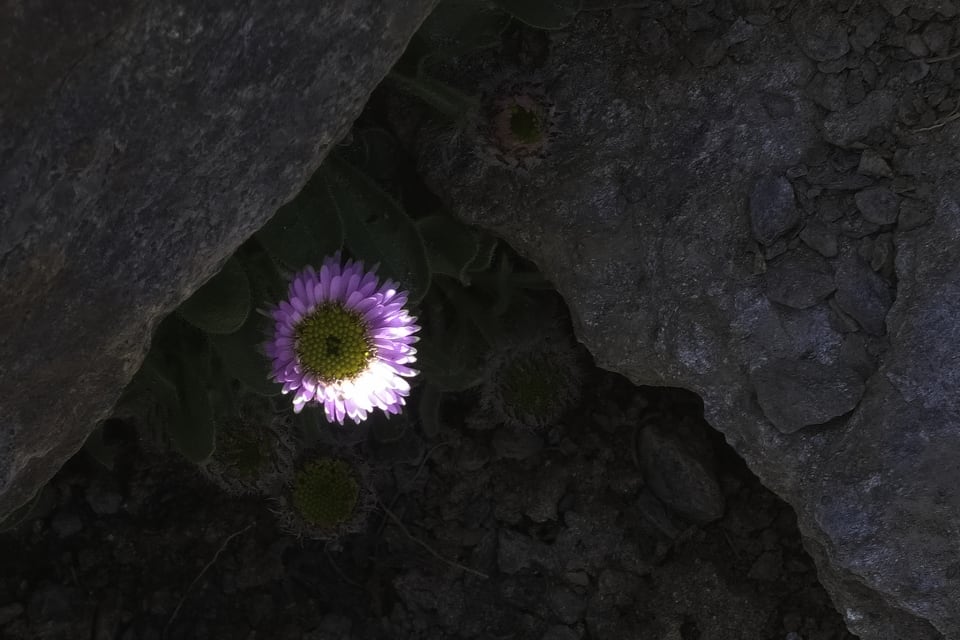 Quebrantapiedras, romperrocas (Saxifraga erioblasta)
Lives in sandbanks and stony ground, in limestone and dolomitic rocks in shady and humid places between 1400 and 2600 meters of altitude. Dont know what it was doing at 3400m? Blooms between May and July. Listed as a species of least concern.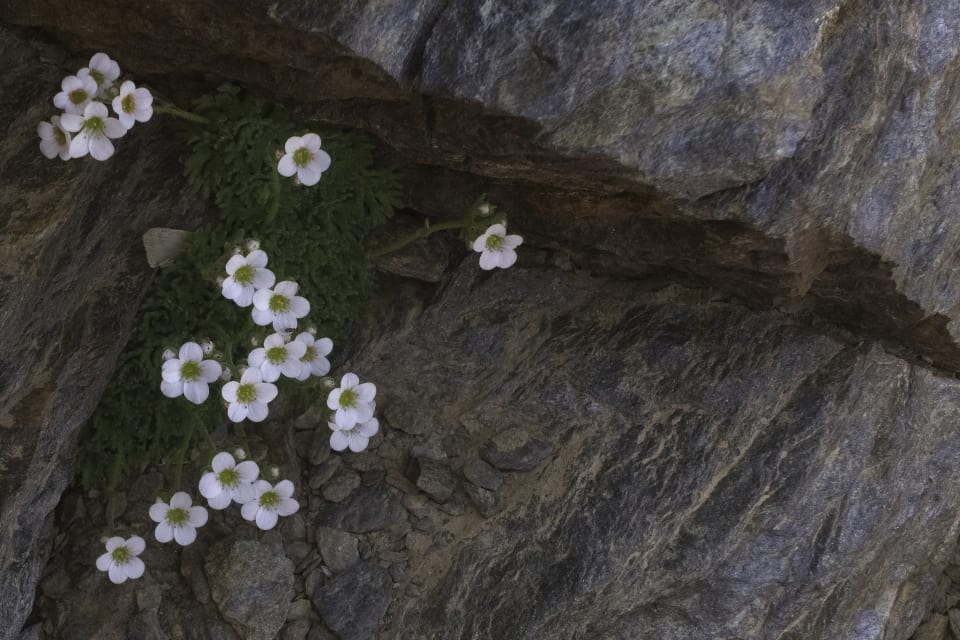 Smugmug Photo Album
---
Tagged with:
More posts: