Posted on: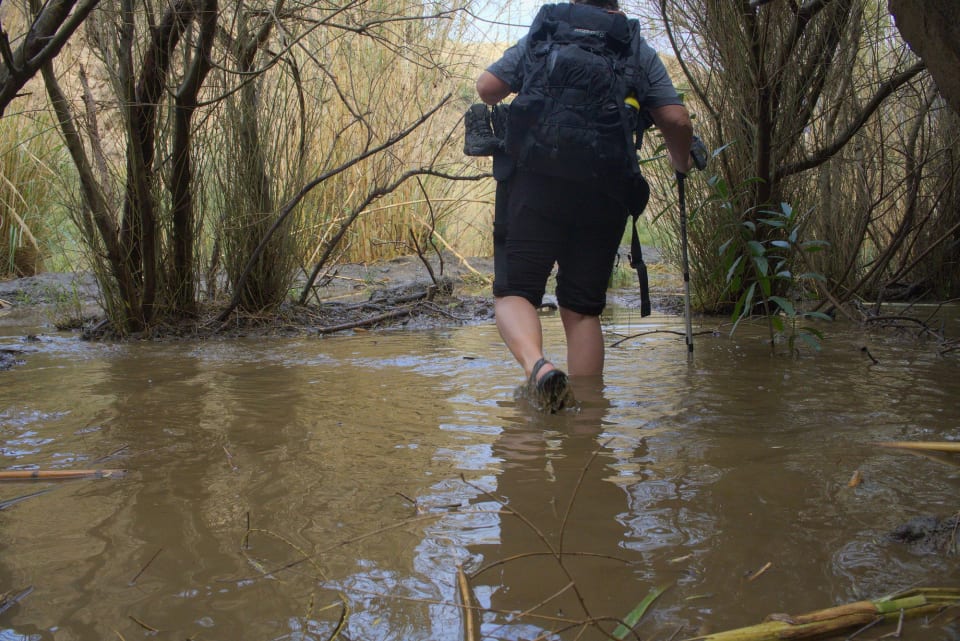 Interesting circular walk from the Puerto de Jubiley today. Some impassable obstacles en route involved either a change of plan or swimming!
We had planned on dropping down to the Gualadfeo and traversing alongside the Rio Trevelez before coming up the valley back to the Puerto Jubiley via Chris Stewarts house. According to Chris this was a very beautiful route, especially when clouds and mist hung around the hillsides.
The "dropping down" bit went fine, although there is couple of small scrambly sections to negotiate. The problem came after surmounting the dam wall, via it's right hand side. The overnight rain had flooded this lower river which made it difficult to get through the muddy morass. Even the valiant exploits of Jane and Sean failed to find the key. We retired, egos wounded.
Wisely, we decided against the long route needed to bypass this obstacle and made a circular route back to the Puerto Jubiley to the south on an old "Camino Real" drovers trail.
Beers in Torvizcon!
Smugmug Photo Album
---
Tagged with:
More posts: