Posted on: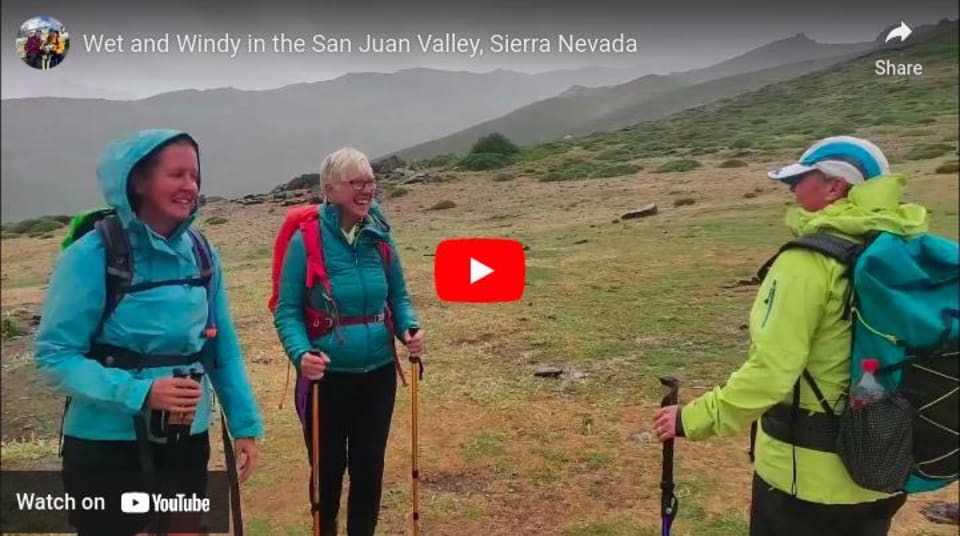 And whilst the rest of southern Spain baked in the June heat ... . near the Ermita San Francisco 2200m, Sierra Nevada we had rain, 50km winds and the odd roll of thunder. This made for an "interesting" day. Even my poor wee legs broke out in goosebumps!
The week prior to the walk we had had to endure lowland temperatures of over 35C. This came as a shock to the system as spring became summer almost overnight. The weather forecast was poor for our trip but being of stout stuff, and being British, we decided to plough on and into the Sierra Nevada.Fortune favours they brave. Or so they say.
I decided to keep in the shelter of the San Juan valley. I have been here many times but never in the lower part. We decided to do a circular walk dropping down the valley from just beyond the Hoya de la Mora and coming back out via the Ermita de San Fransisco.
Not many photos, I'm afraid. In fact, none!
---
Tagged with:
More posts: