Posted on: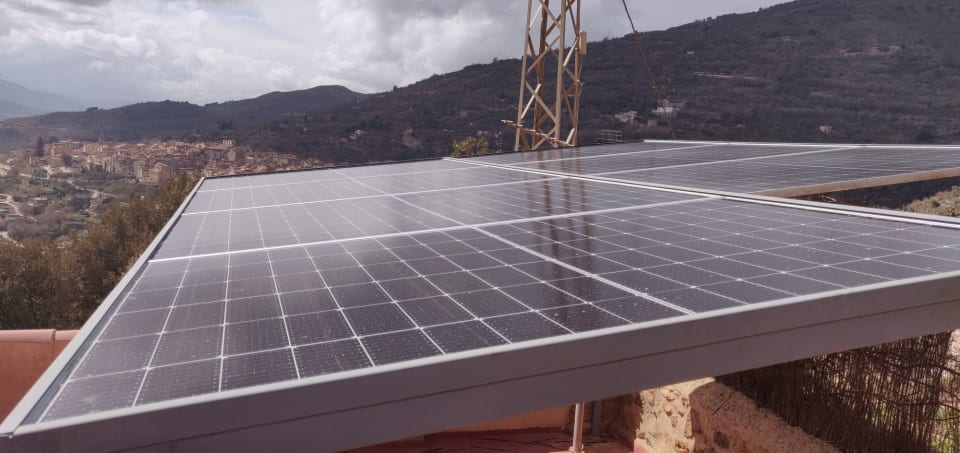 In response to the Electricity Companies doubling their prices we have gone solar. Sod em!
After recommendations from my good friend Pepe Badaje, we bought a 8 panel system from AutoSolar. Cost at the time we bought it was €5600 and we added another €1000 in building the structure to support the panels on the roof terrace.
Have to say, apart from an afternoon where we arrived back from a walk and turned on the immersion heater, stove, oven and god knows what else (our ignorance!) we haven't had to use the backup electricity supply at all.
We also have a nice shaded area on the roof terrace which not only provides a pleasant place to sit but also provides shade for our bedroom which has become noticeably cooler. Good news for the coming summer.
Thanks to Pepe for the idea and installation. Friends like him are worth their weight in gold! Read his interesting blog about Solar, Walking Around Lanjaron and Local Photos etc
Garantía de la Batería: 2 años
Número de Paneles Solares del Kit Solar: 8
Potencia de los Paneles Solares: 400W
Amperios del Regulador de Carga: 80A
Voltaje de Trabajo de la Batería: 48V
Voltaje de Trabajo del Inversor: 48V
Punta de Arranque Máxima Admitida por el Inversor: 8000W
Garantía del Inversor del Kit Solar: 2 años
Potencia Generada al día: 14000Wh al dia de media anual
Voltaje del Kit Solar: 48V
Marca del Panel Solar del Kit Solar: JA Solar
Marca del Regulador de Carga: Voltronic
Tipo de Batería: Plomo ÁcidoTipo de Batería
Marca del Inversor del Kit Solar: Voltronic
Potencia Máxima del Inversor: 5000W
Garantía de Paneles Solares: 25 años
Garantía Regulador de Carga del Kit Solar: 2 años
Capacidad de la Batería: 600Ah
Energía Útil Almacenada: 14400Wh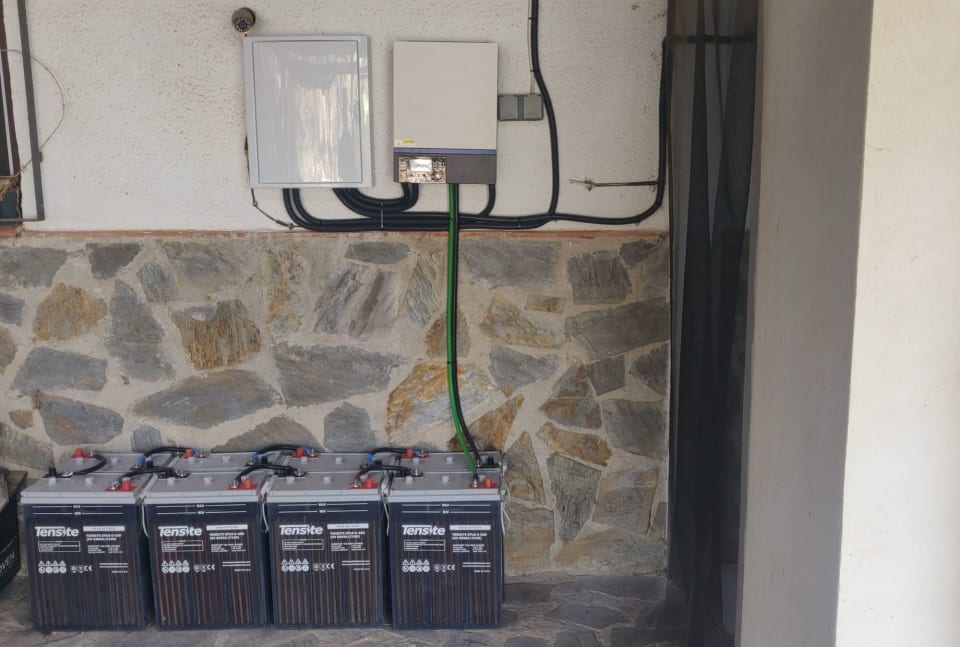 ---
Tagged with:
More posts: