Posted on:
The Cumbres Verdes range south of Granada is very accessible. Most people head for the deserved reigning peak of the range, the spectacular, Trevenque. However there is a really nice hike just as accessible. This is round the Cerro Huenes group.
The start point is the bridge at Puente de los Siete Ojos just 2km further along the road past Collado Sevilla. Cars can be parked just before the bridge.
Cross the bridge and take the path ascending over the minor summit of Cerro del Sol and onto the first peak, Pico de la Carne (1809m). Although the hillsides here are steep, the path is well-graded and the summit is easily reached (1hr) via a short easy scramble on the right of the summit rocks or by a flanking path to the left. Superb views back to Trevenque and the Sierra Nevada.S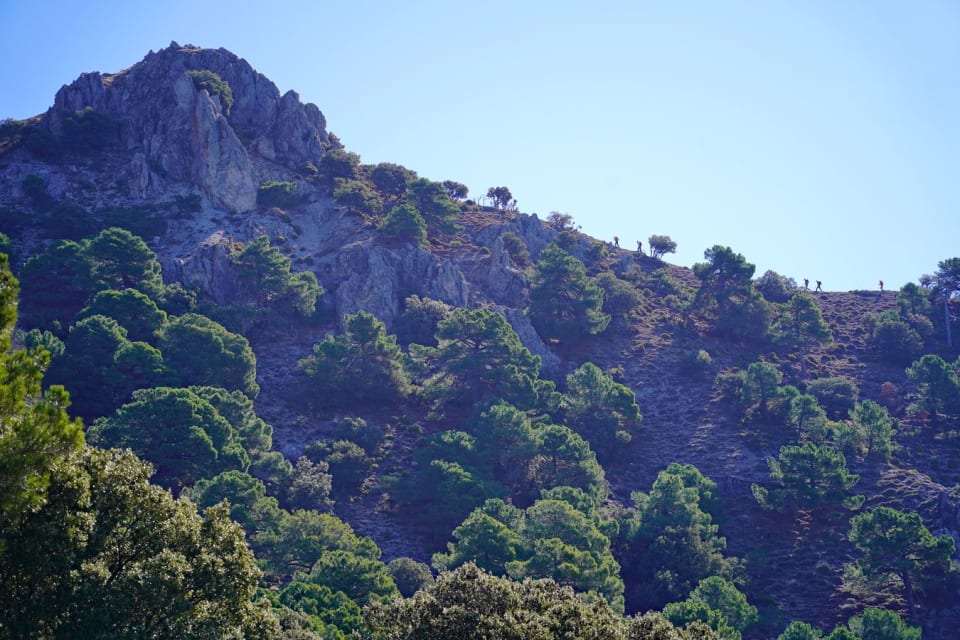 Approaching the summit of Pico Carne
North of this summit the path continues towards the next objective, Cerro Gordo (1809m) which lies 1km away to the north east (30min). From here a quick descent north west followed by a short climb brings you to Cerro de las Minas (1851m) in another 30min.
The route to the reigning peak Cerro Huenes (1882m) lies 1km to the north west across a flat plateau (Llanada del Chopo) area. The going is quick and easy aided by numerous goat tracks all heading in a similar direction.
A short stroll to the south west from the Llanada del Chopo will allow peak baggers to also claim the summit of Cerro de Tamboril (1773m), but a return must be made the same way.
Now the character of the walk changes as the route enters the forest east of Cerro Huenes. A good path is easily found that descends north east through the forest to join a forest road. Turn left and follow this past a goat farm on the right. 1km further on and Sat a sharp right hand bend in the road the spring at Fuente Fria will be found. At this same bend a path leaves the forest road and descends to the ruins at Refugio Forestal de Fuente Fria.
A good path (signposted) now leads round the western flanks of Cerro Huenes and Cerro del Tamboril in and out of small barrancos and steadily losing height. After crossing the Barranco de las Majadillas, the Arroyo de Huenes river is crossed and the main road is rejoined. Turn left and walk up the road for 1km to the start point at Puente de los Siete Ojos.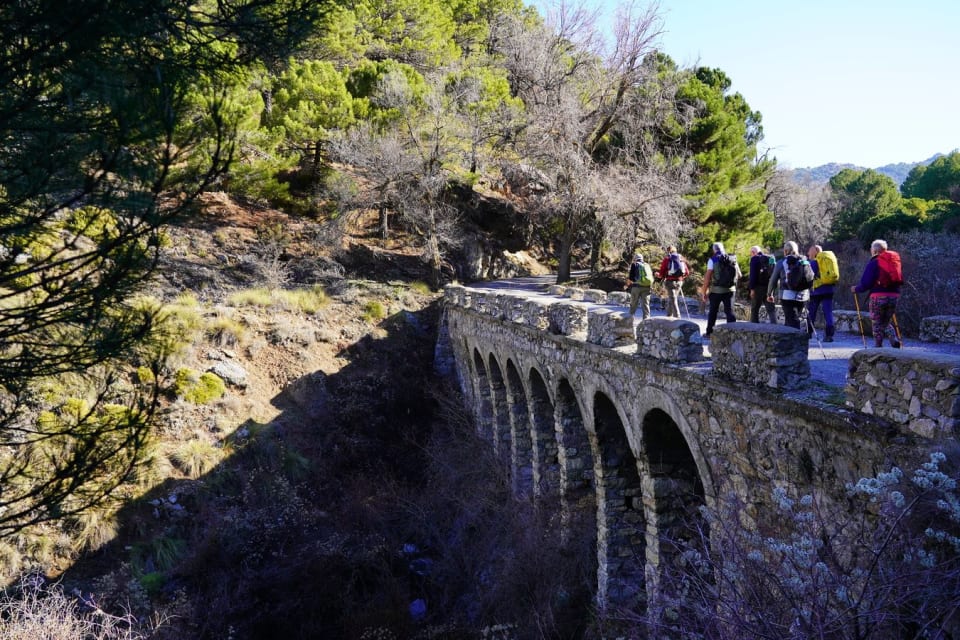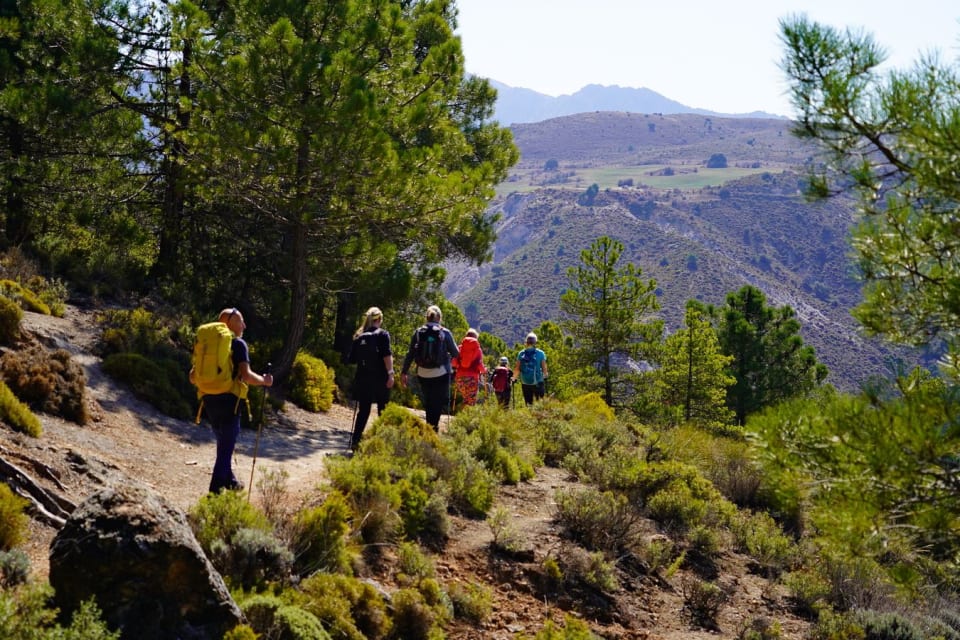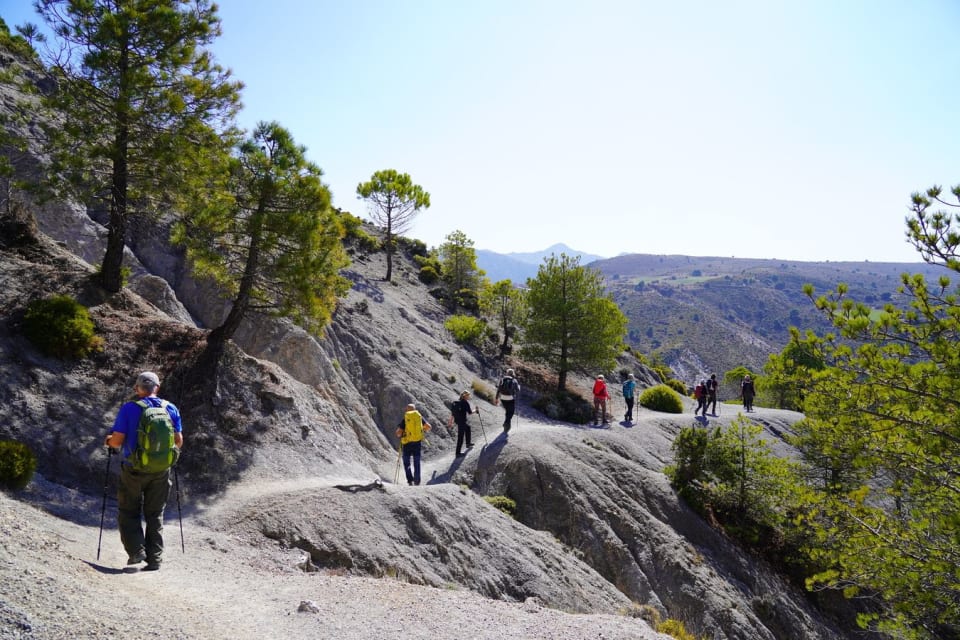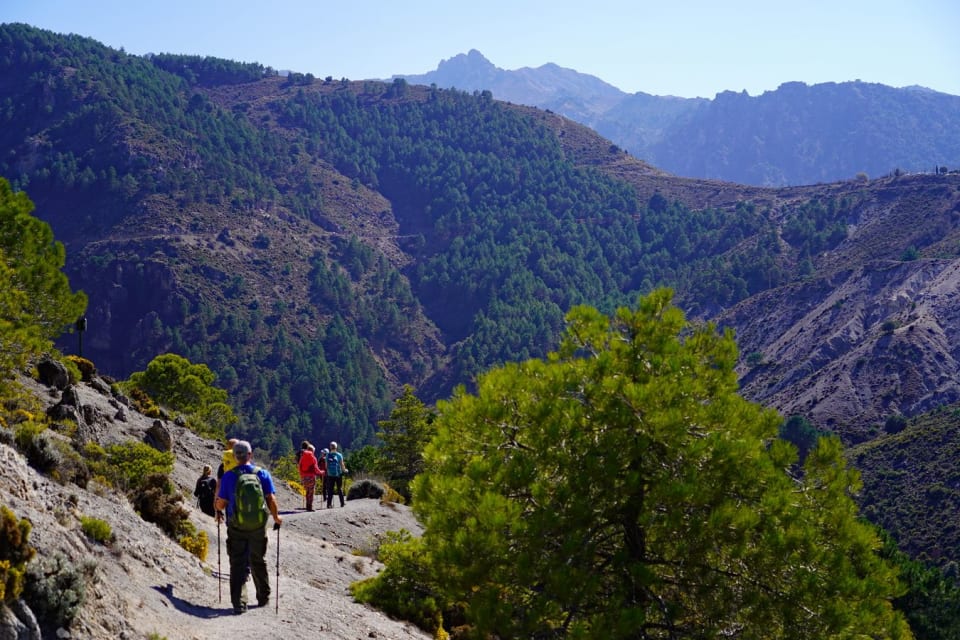 Smugmug Photo Album
---
Tagged with:
More posts: