Posted on: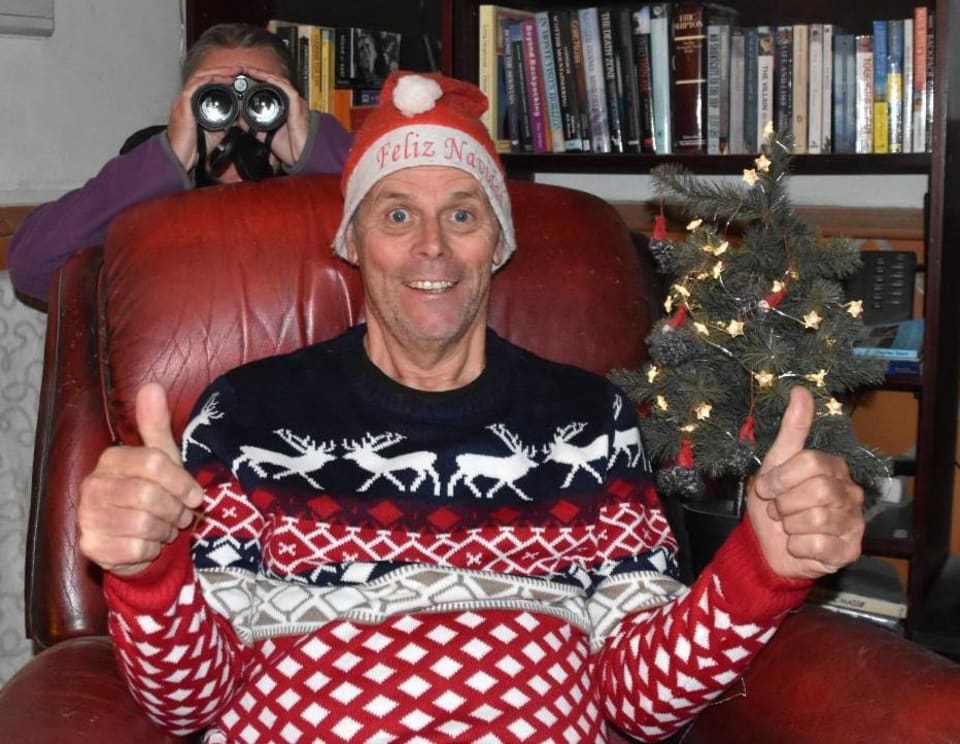 I had three main aims when, over a year ago, I first contemplated the idea of forming a local walking group.
To ensure I got off my backside and out into the hills on a regular basis‌‌
To visit new areas of Andalucia and discover mountain ranges that I never had time to do (when I had a regular job!)‌‌
To give something back to the local community that had welcomed me here as a foreigner since 2002
But there was a fourth factor. What I never really considered was the special people that I would meet and walk with along the way. People that I now consider as "true friends". People that I know have got my back. People that accept me for what I am, with no judgements. This, I realise now, is actually more important to me than any of the other three original aims.‌‌‌‌
And, what a journey it has been with this group of Alpujarra Nomads. We have now done dozens of walks and scrambles together, throughout Andalucia, with a load more already planned to take us up to summer 2022. We have camped out, watched the sun set and rise again, drunk beer, scrambled our way over horrendous drops and swung from metal ladders. We've walked in deserts, hills, mountains, forests and even through rivers. We've laughed, joked and at the same time managed to solve most of the world's problems. What a group of people!
I'm really not one who reaches out for compliments. Of course, they are nice to receive, who doesn't like that. But, to receive them unexpectedly, and from such lovely people, means so much more. At our lunch stop in the hills yesterday I was left totally flummoxed. The Nomads had bought me a Christmas present. This was strange as I don't normally receive presents, even at Christmas.
Inside the carefully wrapped present was a jumper. A bright Christmas jumper. The sort of thing I always vowed I would never wear. The sort of jumper that I took the piss out of people who wore them. During some past walk I must have dropped this fact to some of the group who subsequently took it upon themselves to rectify the matter. Kiersten was also presented with binoculars to assist her bird watching activities.
I must admit to being slightly overwhelmed by this act of generosity. Furthermore, each of the group had written an individual note of Christmas greetings to Kiersten and I as thanks for the organising of group walks. I did try to explain that I saw this a labour of love rather than a chore.
The messages and gift are warmly received. They will stay with me/us for ever and I hope they don't mind me replicating those same kind words below.
Have a great Christmas everybody. I will!
‌             ‌
Kiersten and Richard Ever since we first met, you have enriched our lives and broadened our experiences.‌‌Thank you for all that you do and for the time you so generously share with us. The walking group you've pulled together has been a wonderful gift, thank you.‌‌Merry Christmas and we look forward to many adventures in the year ahead. ‌‌Laura and Sam
Dear Richard and Kiersten Many thanks for welcoming us into the 'Crazy" Nomad family and sharing so manly great experiences with us as we venture out into the Spanish hilltops, river gorges, and mountain peaks together. You have made our journey to the Alpujarra's more fulfilling than we could have imagined. We wish you a Merry Christmas and fantastic new year and we both hope to share many more amazing experiences with you. ‌‌Annette and Sean
Richard & Kiersten‌‌ Thanks very much for all the hard work you do in researching the walks and guiding us through them. Thanks also for setting up the group as we've made some lovely new friends. The experiences have been amazing and often challenging. We love it all!‌‌ Kate & Richard
If you want to go fast, go alone. If you want to go far, go with others" (African Proverb). Merry Christmas Richard & Kiersten ... thanks for providing some of the best moments of 2021.‌‌ Jane xx
Thanks Kiersten Every time we finish a walk with you were already looking forward to the next one. Love the walks and your ‌‌inspirational love of nature. Thanks for the support and encouragement. Happy Christmas lots of love.‌‌ Graeme & Kath
Hi Richard Thanks for giving us so many "it doesn't get any better than this" moments. Then it does. Thanks for all the fabulous walks and experiences. Looking forward to many more. We love being members of your nomadic tribe. Happy Christmas.‌‌ Lots of love from Graeme & Kath
Kiersten Merry Christmas and much gratitude for all your work and support this past year. The work you put into making the Nomads a great group is much appreciated. We are forever grateful for the friendships this has bought into our lives. So pleased we met you in person at the beginning of this year it means a lot to us both and looking forward to continued adventures side by side. ‌‌ Much love Ann & Alistair
Richard Merry Christmas and a note to say how much you have bought into our lives this past year. We appreciate your knowledge and expertise and the work you put into making the Nomads the successful group it is. The friendship and fun you have bought into our lives we will be forever grateful for.‌‌ With much love Ann & Alistair xxx
Kiersten & Richard Many thanks for reintroducing me to the mountains again after a gap of almost 50 years! Happy Christmas and a healthy 2022. ‌‌Jim
To Richard & Kiersten Wishing you a very Merry Christmas and a Happy New Year. I've had a great time walking with you again this year and many thanks for setting up our fabulous walking group.‌‌ Lots of love. Ann
---
Tagged with:
More posts: