Posted on: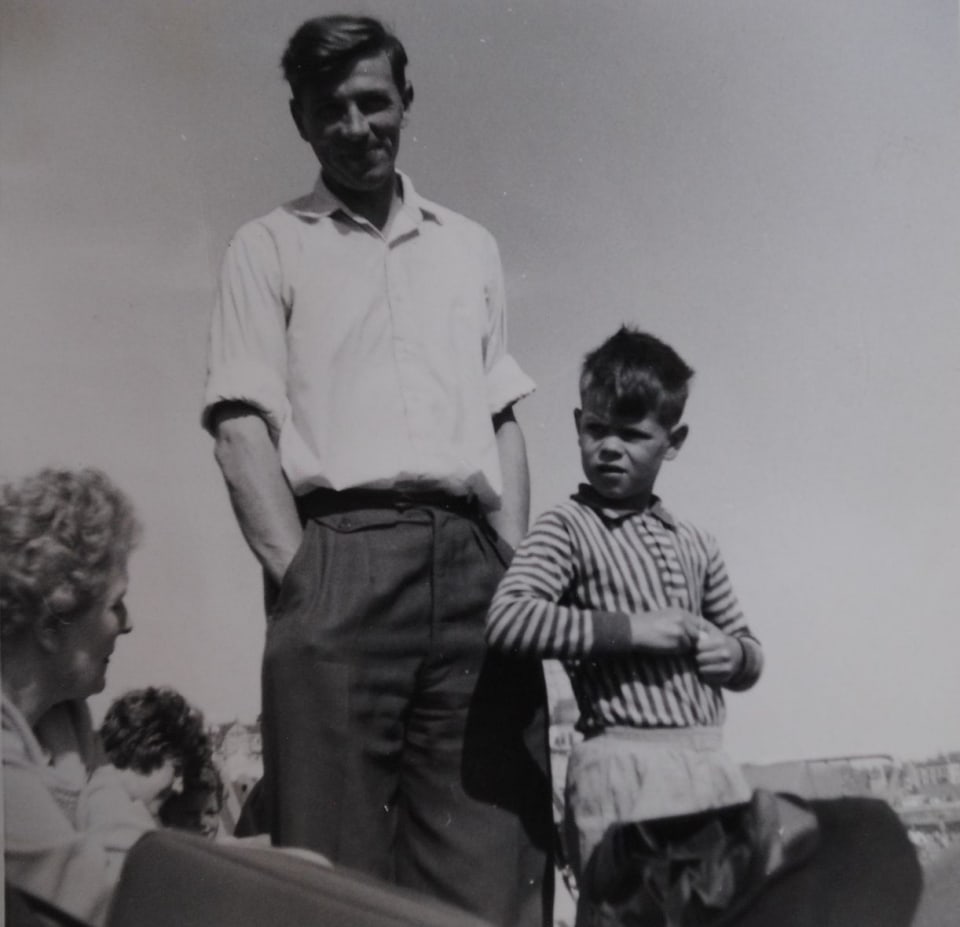 I climbed my first hill in 1963, the year that President Kennedy was shot and when I was just eight years old. My Dad was an accountant and had a job doing the books of a pub in Appleby in Cumbria. On a day off he drove me to the village of Dufton and we set off up Dufton Pike. This was a 481 metre Everest to this impressionable young lad.
I don't remember too much about that day, but there are three things that remain etched indelibly in my memory. The excitement of going to the top of a mountain, the numerous hares scattering out our way on the hillside ahead and the wonderful myriad of rainbow colours in the view from the summit.
It is also where my young mind first made the connection that every mountain day has to finish with a visit to the pub!
To an inner city lad whose only external ventures were only to the crowded hot spots of Scarborough or Bridlington of the "Costa del Yorkshire", the peace and tranquillity of the hills struck a chord that wasn't to be forgotten.
It was two years later that I "bagged" my next peak. By the way, I hate that word and have never been and never will be a "peak bagger". My mountain experience has to about quality not quantity and forming tick lists decided somewhat arbitrarily (usually by height) by humans is not my scene. But, each to their own and if you like climbing mountains to put a tick somewhere then I have all respect for you. It's just not me though.
Anyway, the fell was called Wansfell Pike, situated just outside the village of Troutbeck in the Lake District. And I beat my altitude record because Wansfell Pike is a whopping 481 metres above sea level. Yes, a whole gorgeous meter higher than my previous walk, two years earlier, up Dufton Pike.
My Dad had tired of taking us to the Costa del Yorkshire. That year he decided, quite rightly, to immerse his family in nature and so we stayed at a working farm in Troutbeck village. The mountains were evidently calling him too via some lonely, invisible voice coming from within his head.
It was afternoon when we made our way up deserted farm lanes and onto the open fell above. From the summit the northern reaches of Lake Windermere held the eye. As we reversed our ascent path the sun started to go down over the Coniston fells to the west. We arrived back at the farm with just the faint glow of dusk to light the way ahead.
I will be forever grateful to my father for these initial introductions. In many ways they started the ball rolling and imprinted images and experiences in my young mind. What was to come next though was to totally open my mind to the future possibilities.
The lesson? Mountains can be fun and are usually are accompanied by a visit to the pub!
---
Tagged with:
More posts: