Posted on: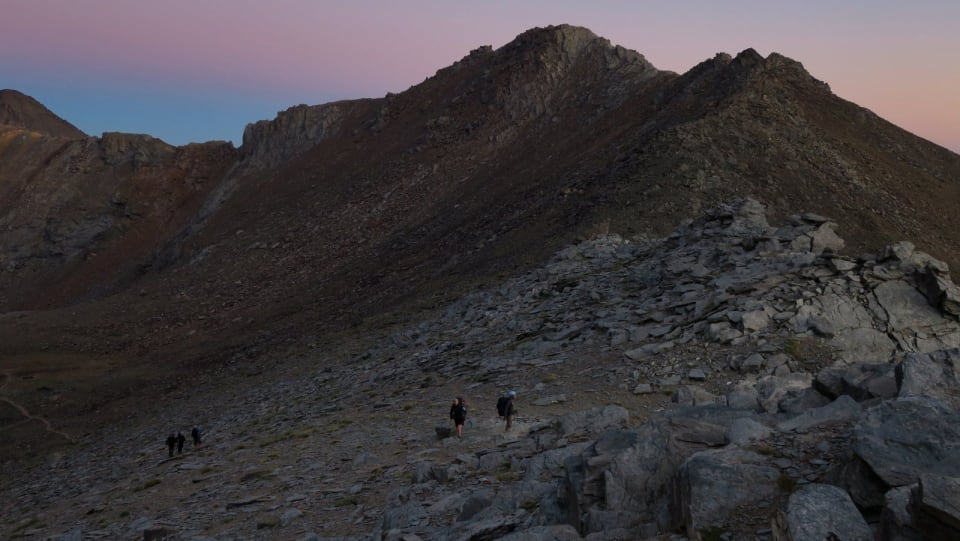 It's a long time since I had a pre dawn start in the mountains and I had forgotten how wonderful an experience it was moving at first light.
Camping has got easier too with lightweight gear. My trusty 1.5kg single skin Crux Raid X1 tent kept Kiersten and I snug as temperatures dropped to below 5C.
The sub 200gm cooking stove/pot/windshield combination from "Stormin Stoves" performed admirably. All in all a pack under 6kg (without water).
And coming down the mountain at midday after a days walking, just as people were heading up Mulhacen, meant we were always going against the grain. The best way to enjoy the summer mountains for sure.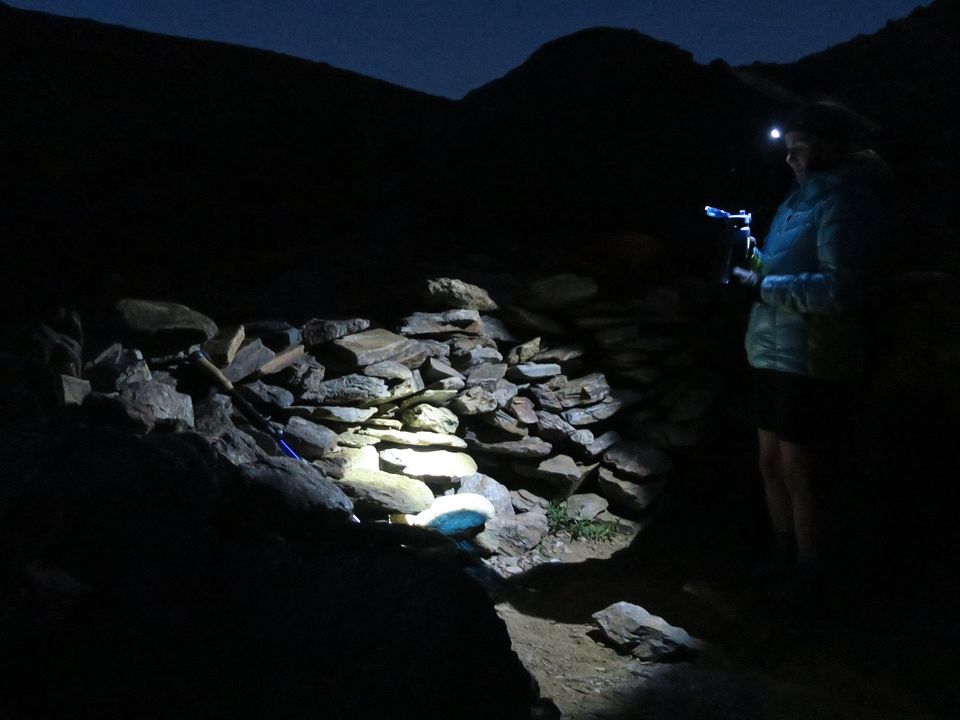 Getting ready to depart by headtorch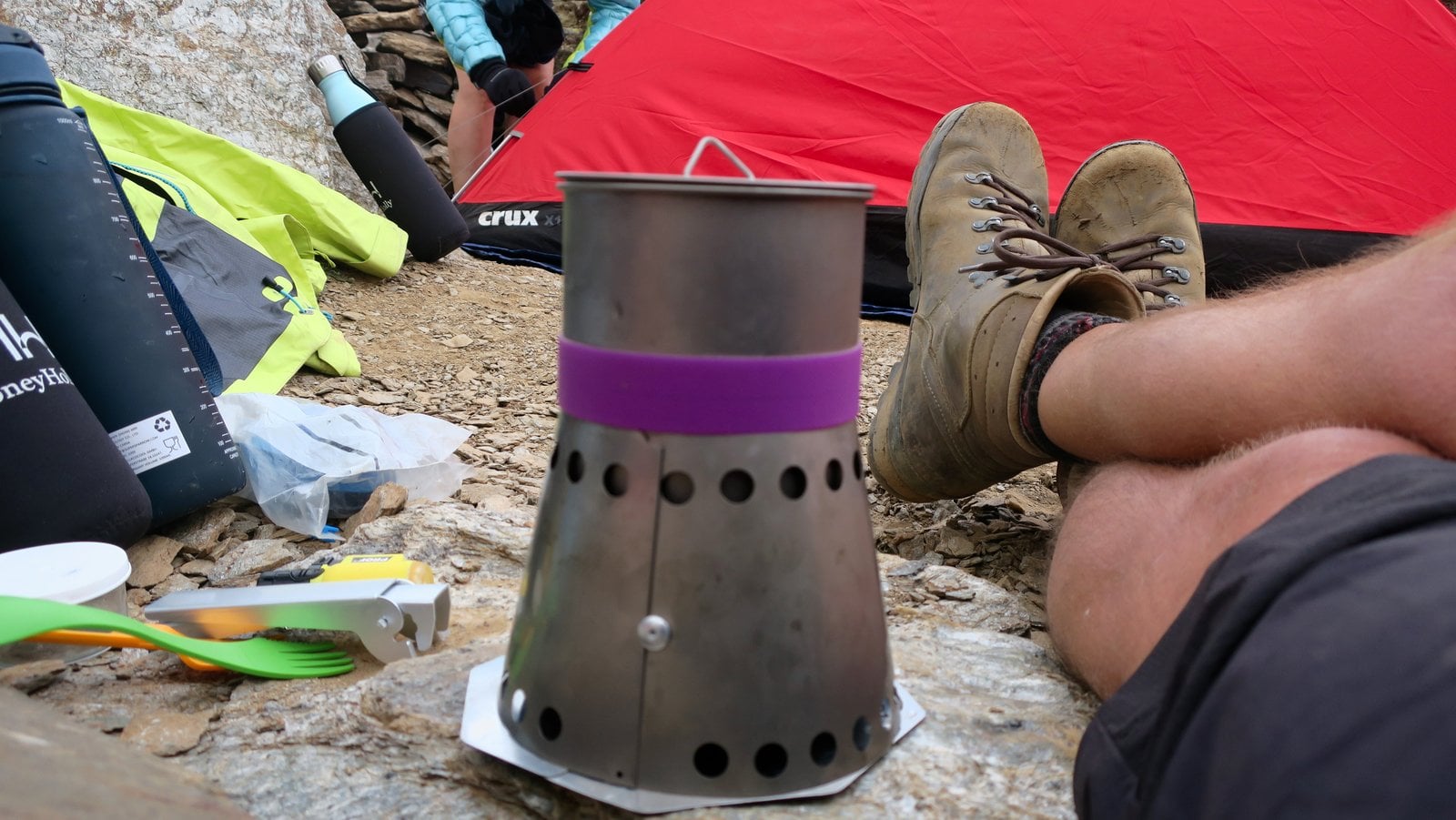 The Stormin Stove bubbling away nicely!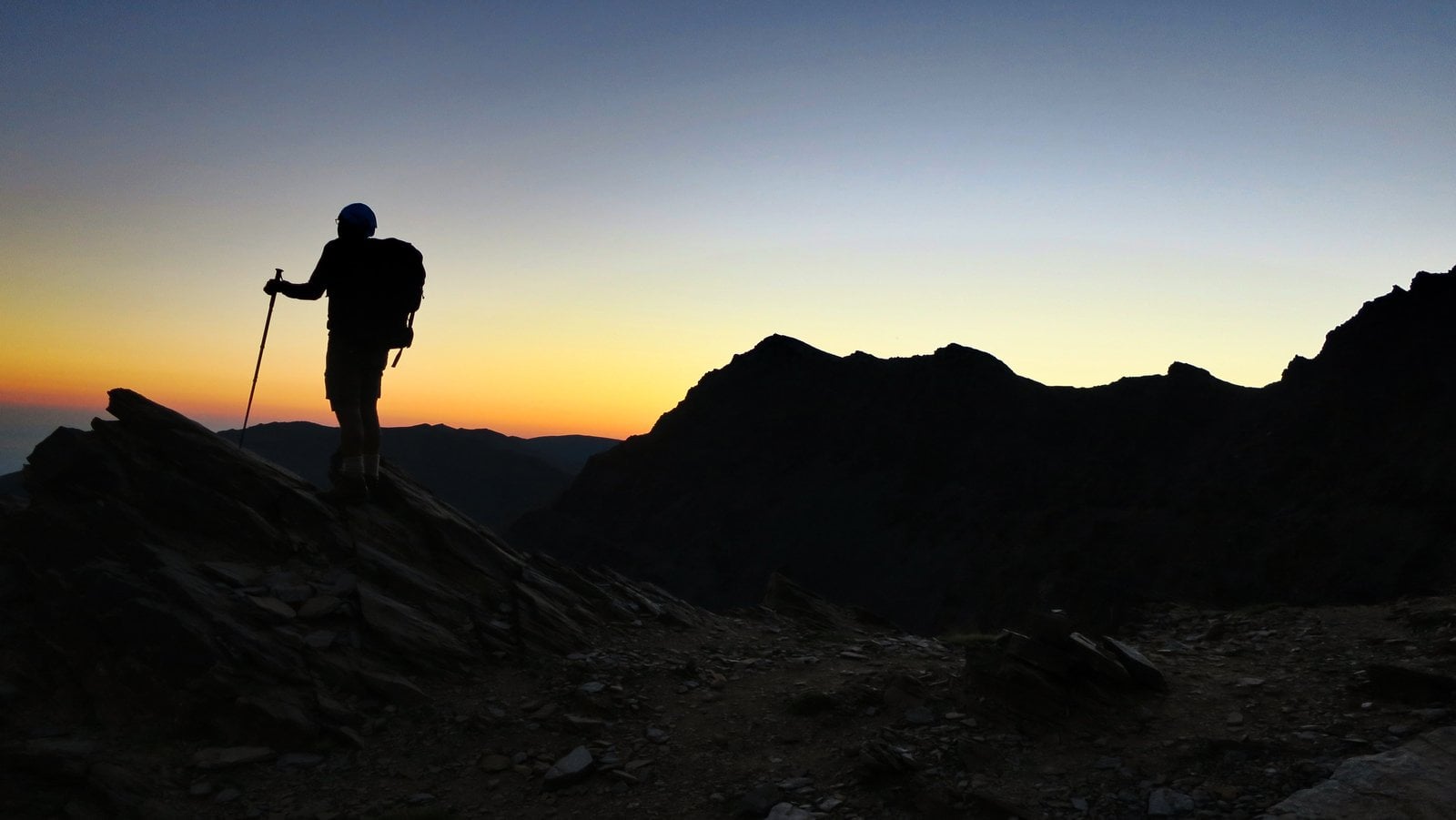 Silhouette near the Collado del Ciervo
---
Tagged with:
More posts: