Posted on: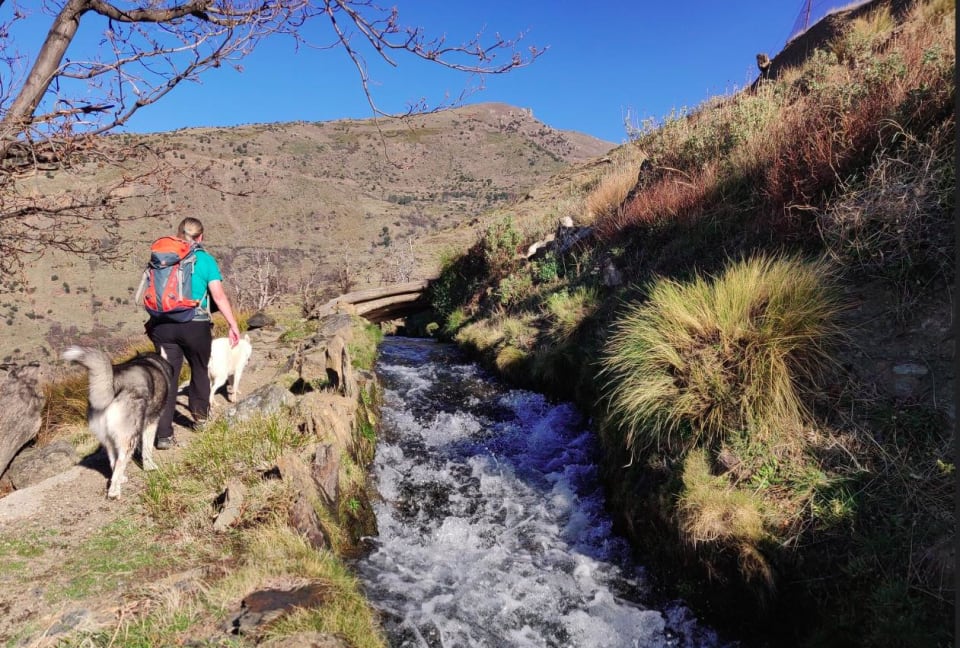 Describes a walk alongside ancient irrigation channels originally installed by the Moors high above the town of Lanjaron in the Alpujarra, Spain
Today's walk from home alongside the sparkling waters of the Acequia Mezquerina today to a friend's cortijo. 11km with 620m of ascent taking approximately 4 hours. Beautiful spring-like weather. Is this truly winter?
One of the benefits of being in lockdown mode here in southern Spain is that we have been able to explore more of our local area. Lanjaron has a superb network of paths leading high above the town and reaching up into the foothills of the Sierra Nevada mountains.
Yesterday we walked from our house above Lanjaron and followed the long distance GR-7 path initially. After only 150m of ascent we start to walk alongside the ancient irrigation channel known as the "Acequia Mezquerina". We then diverted on a well-marked local "sendero" called the Chaparra-Enduro and again following the acequia. It's a wonderful experience hiking alongside the gushing waterfalls and streams with the noise of the water always in your head. Of course, for that very reason, this is a superb walk for dogs. Our dogs loved it!
It's quite a steep ascent of 550m up to the 1250m height (1hr 30min from town) that marks the point where the acequia now turns west and, now much more gently trends towards the Lanjaron river valley, from whence it comes.
One hardly notices the ascent as you stroll alongside the gently rising canal. Further on, theres a couple of small sections where the ground steepens to the left and one walks on the edge of the acequia wall.
The acequia arrives at the junction with the "Camino de la Sierra" (2hr 15min from town) and you can now turn left and take the main path back to Lanjaron which is about an hour and a half away. There are some alternative tracks on the way back which can extend the walk.
We walked a further 10 minutes up the track towards Tello to visit a friend's mountain cortijo set on it's own small alpine plateau. There we set and drank hot tea in the hot afternoon sun. Then it was the long descent to Lanjaron which tested the ancient knee joints.
Definately a walk to do if you are ever in the Lanjaron area. Even better if you have your dogs with you. They will love it!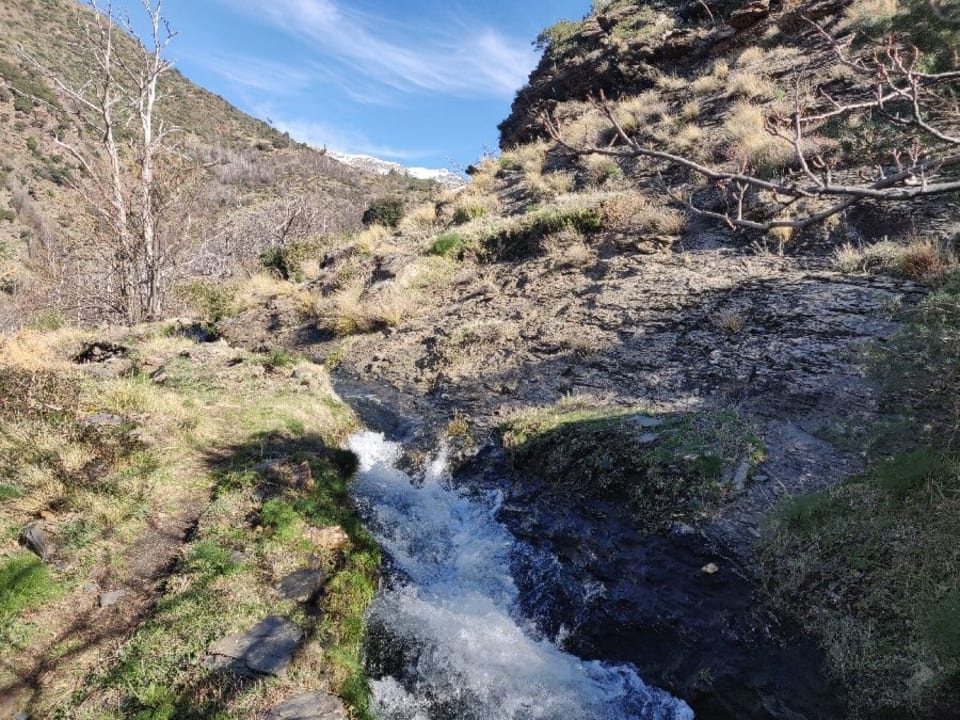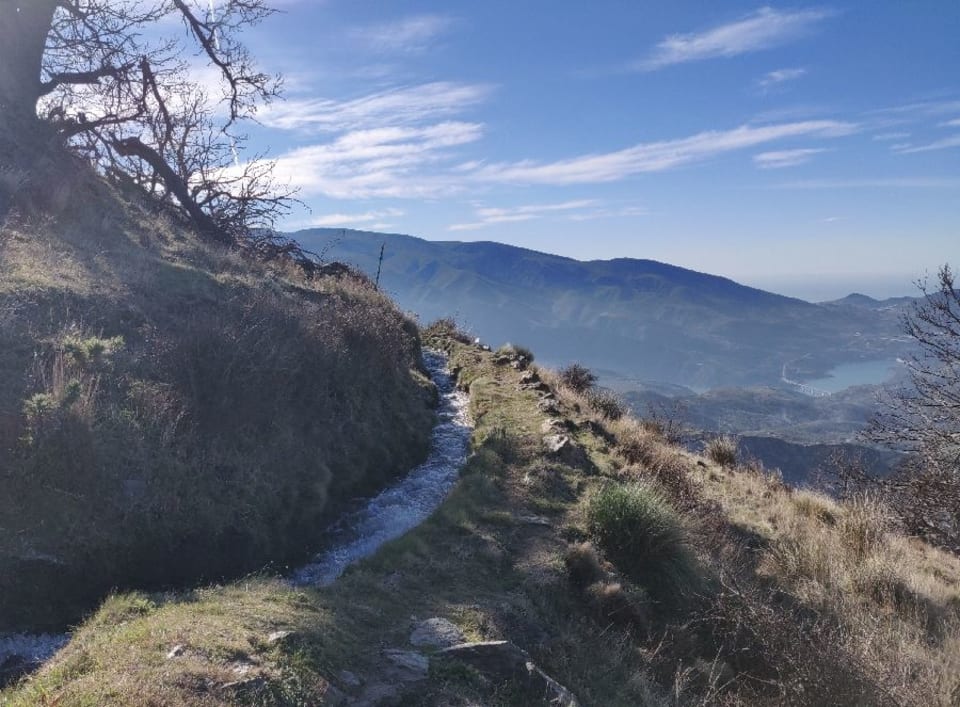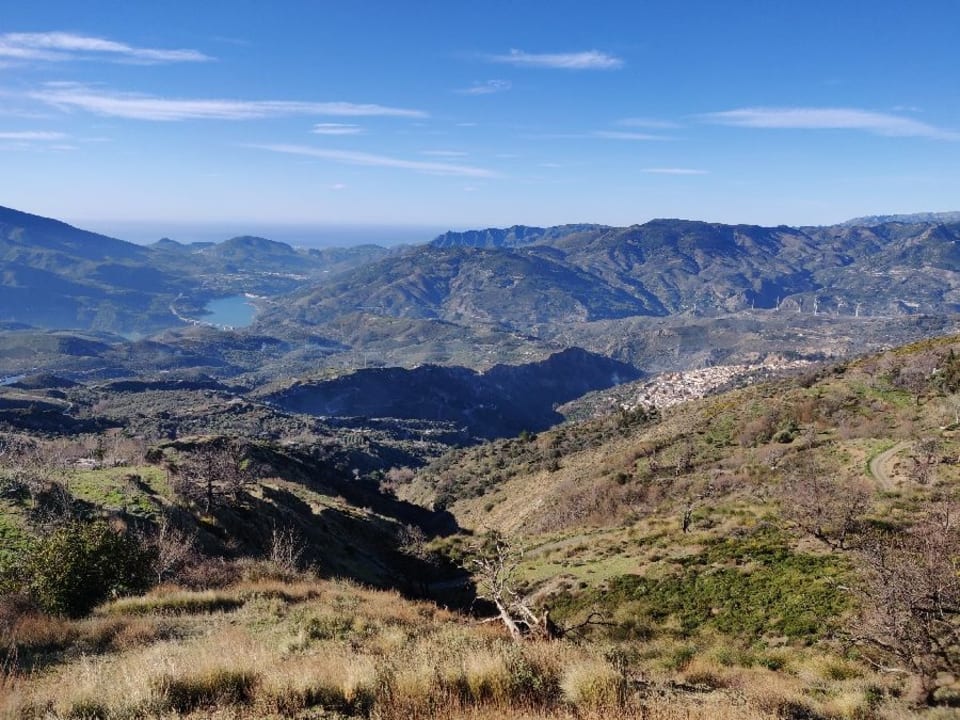 Smugmug Photo Album
---
Tagged with:
More posts: