Posted on:
A chain across the dirt track halted our walking plan for the day. Instead we had to look for an alternative. As in many cases like this, the alternative turned out to be superb! The peak of Boca de la Pesca, located in the Cumbres Verdes just 15 minutes from Granada.
Boca de la Pesca means "The Fishes Mouth" in spanish and I guess it's because from certain angles it's double headed summit looks like a fishes open mouth. Reminds me more of the Pope's hat really (actually called a "Mitre" I believe).
Its a relatively small and easily accessible peak, dwarfed by much loftier neighbours. But, it turned out to be a little gem. It was interesting and varied with superb views to Trevenque, Alayos del Dilar, Sierra Nevada and down to the deep Dilar valley below.
We made a circular route through farmland that contrasted with the arid hillsides of the peak itself. There was lots of interest for our nature lovers in the flora and fauna. We spotted a Sparrowhawk nesting site below the cliffs, if only Kiersten had brought her good camera?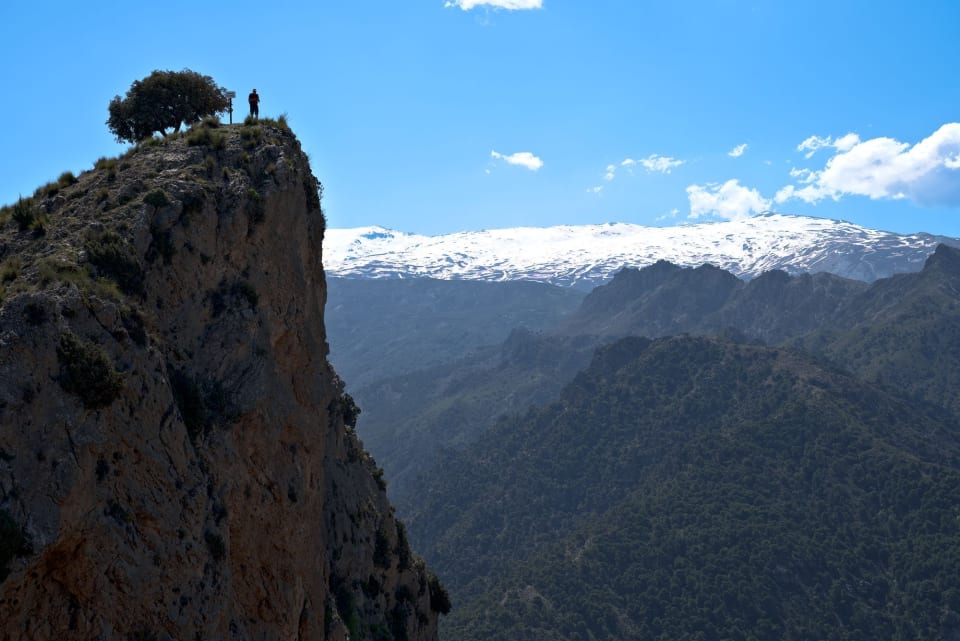 Thanks to all those Nomads who came along. A great day out! Some photos below but you can view all at my Smugmug Photo Album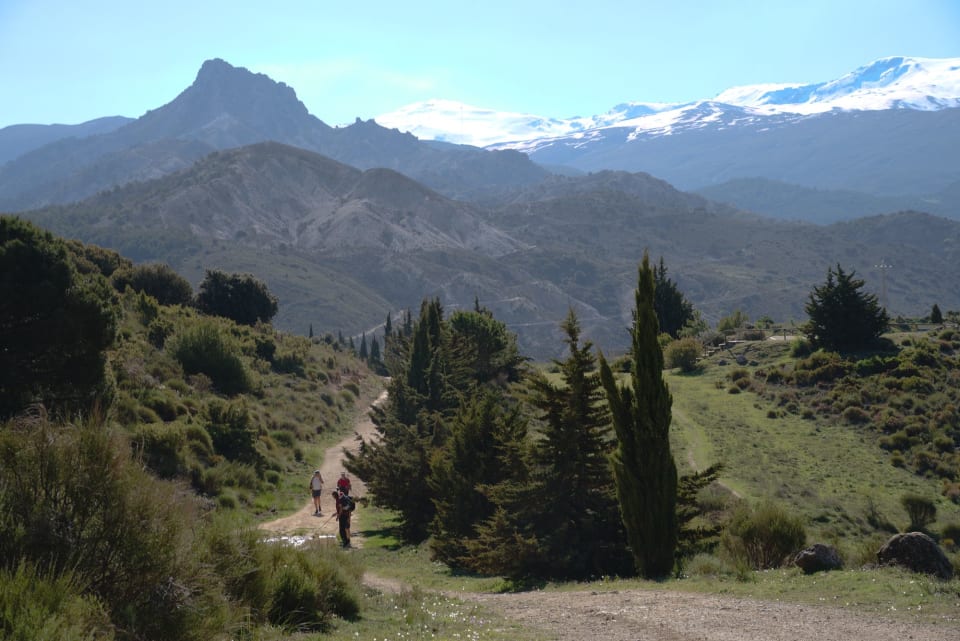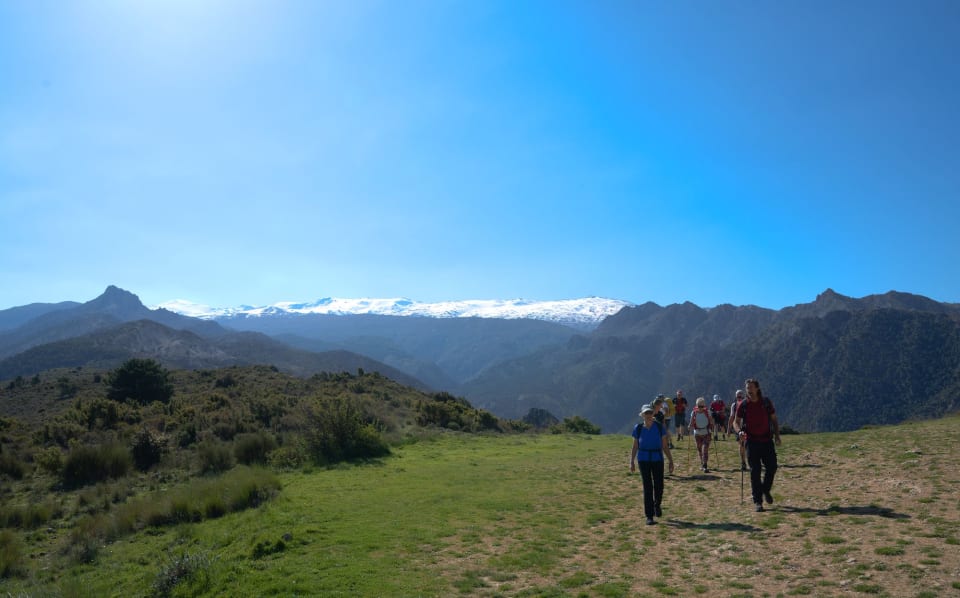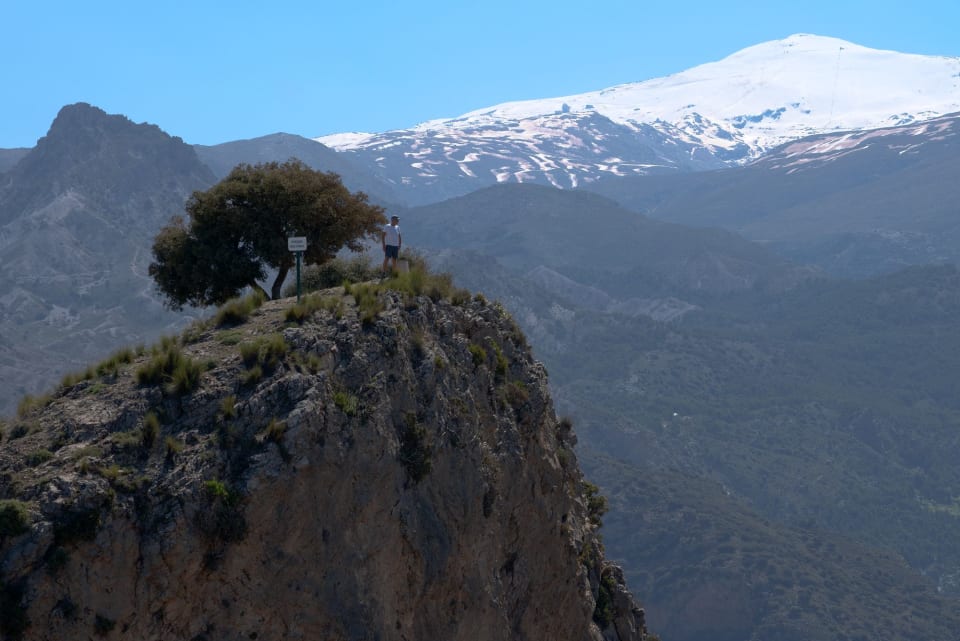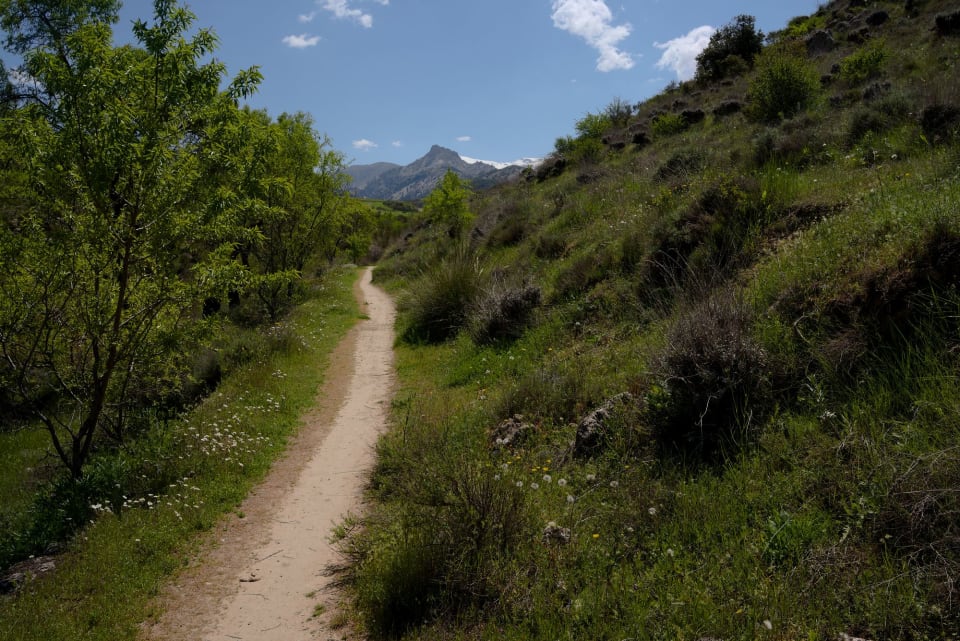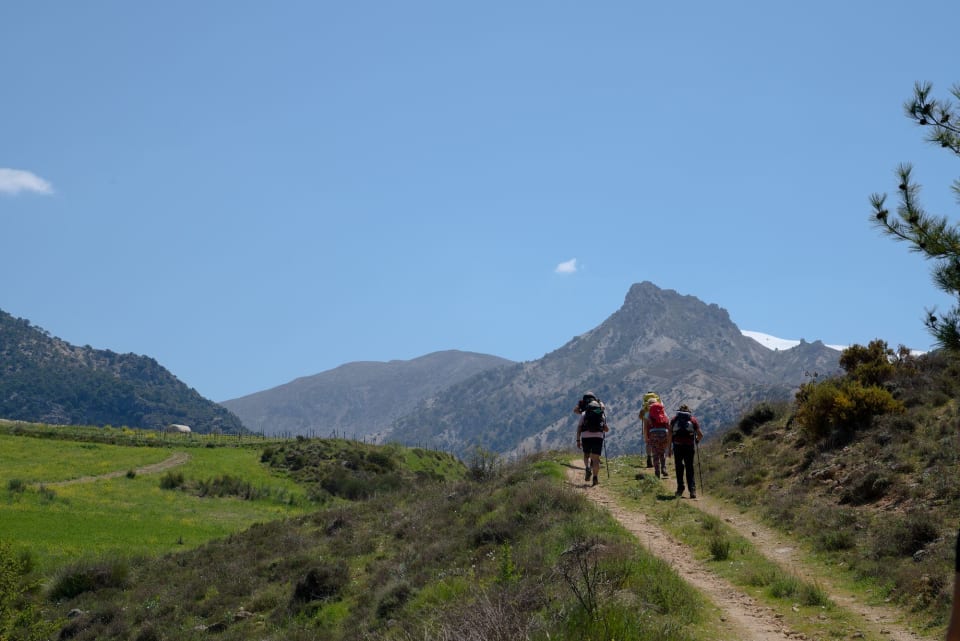 Smugmug Photo Album
---
Tagged with:
More posts: