Posted on: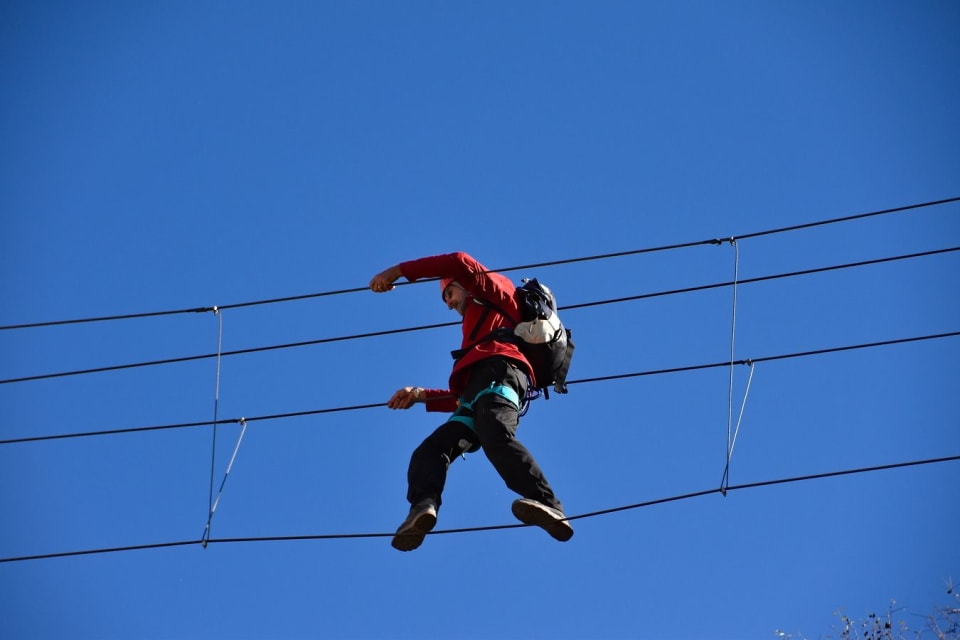 Well, that day was different. A first visit for me to the Via Ferrata paradise that is found at John Hogbin, Zafarraya. Lots of steep ladders (some decidedly more wobbly than others), Tyrolean Traverses, rungs, zip wires and cable bridges to negotiate. All good, clean and exposed fun in the sun!
There were also a couple of pendulums thrown in for good measure. On one of these Kiersten got her rope snagged and was left dangling out in space, until we figured it out.
If you plan to do this then it's vitally important you have all the correct Via Ferrata equipment and also a pulley for the zip lines. The knowledge of how to use them is absolutely essential. Despite the danger implied by the photos and the video we were at all times securely fixed to cables and anchor points. Best option that I recommend, if in any sort of doubt or you haven't tried this exhilarating activity before, is, as we did, to take a Guide along with you.
Link to photos taken by our guide, Felipe Nieto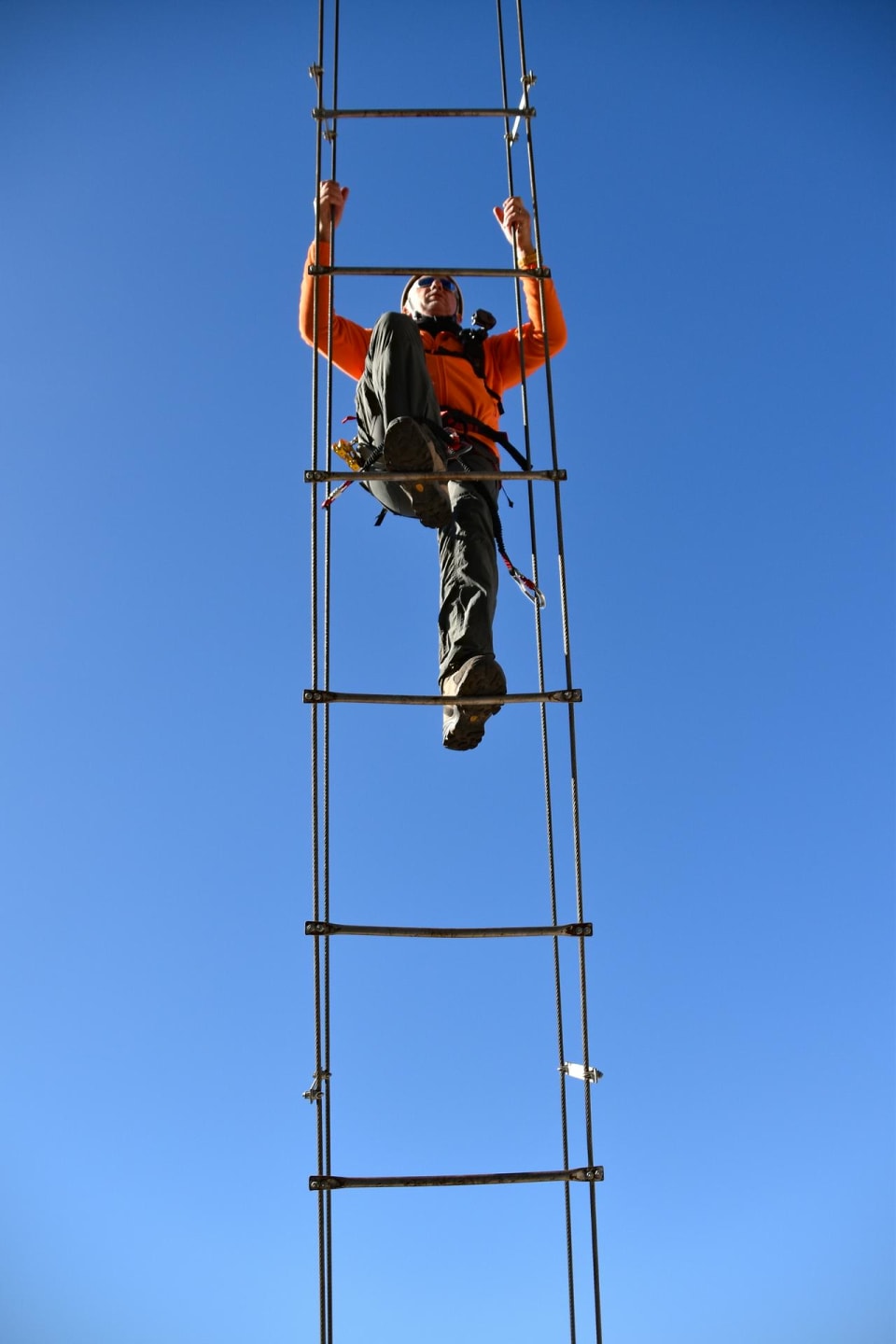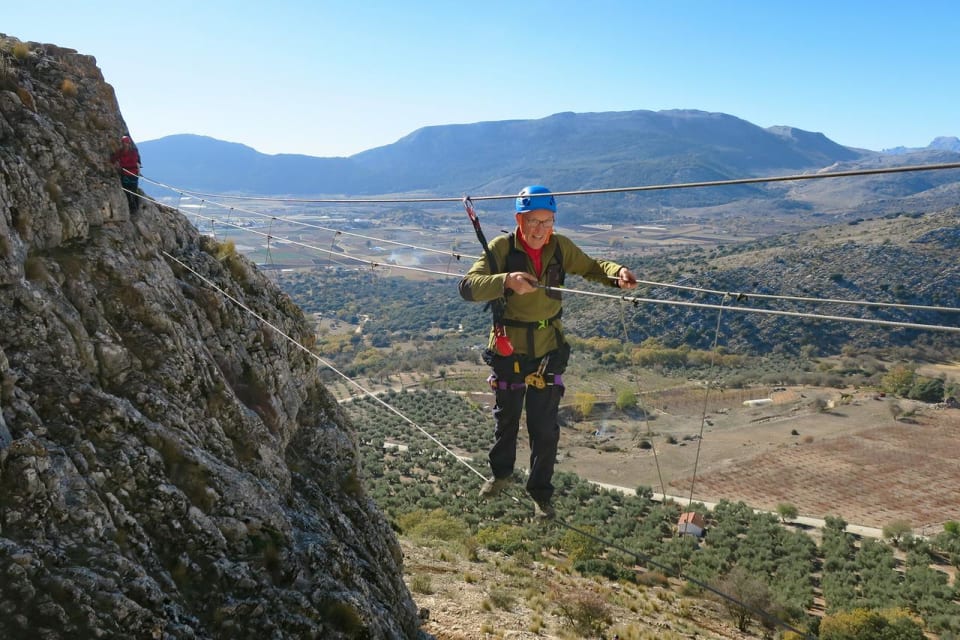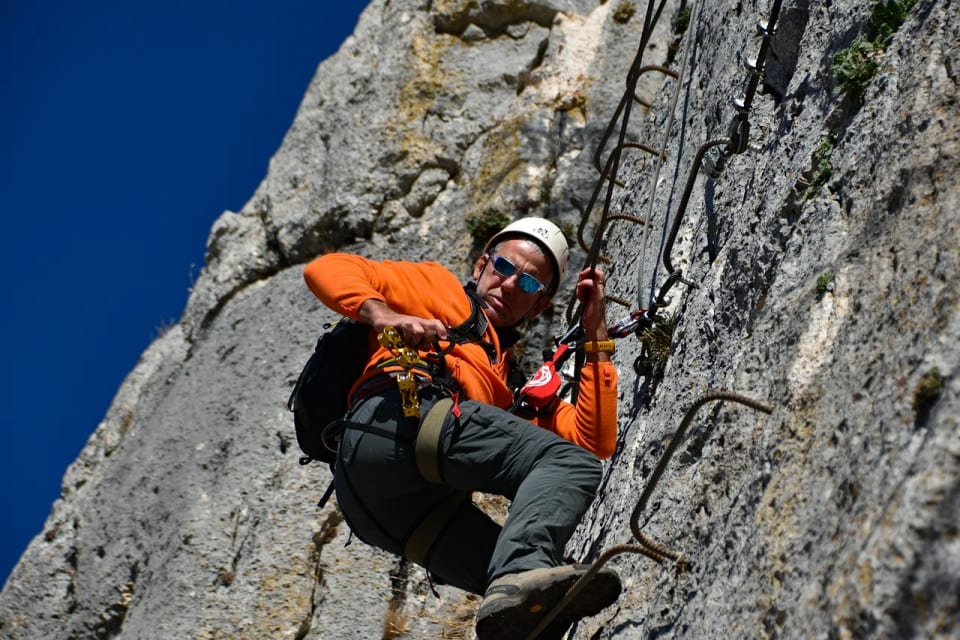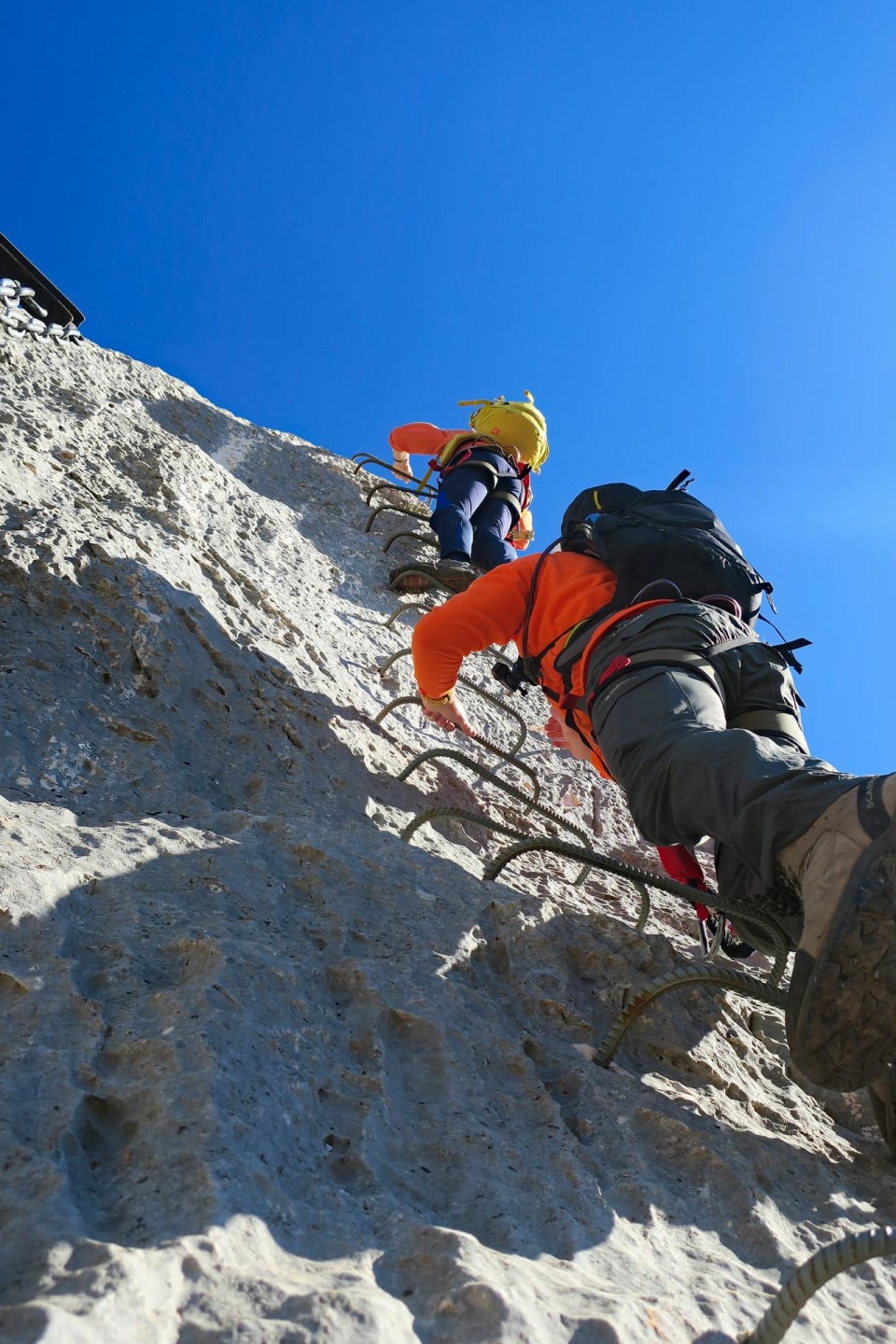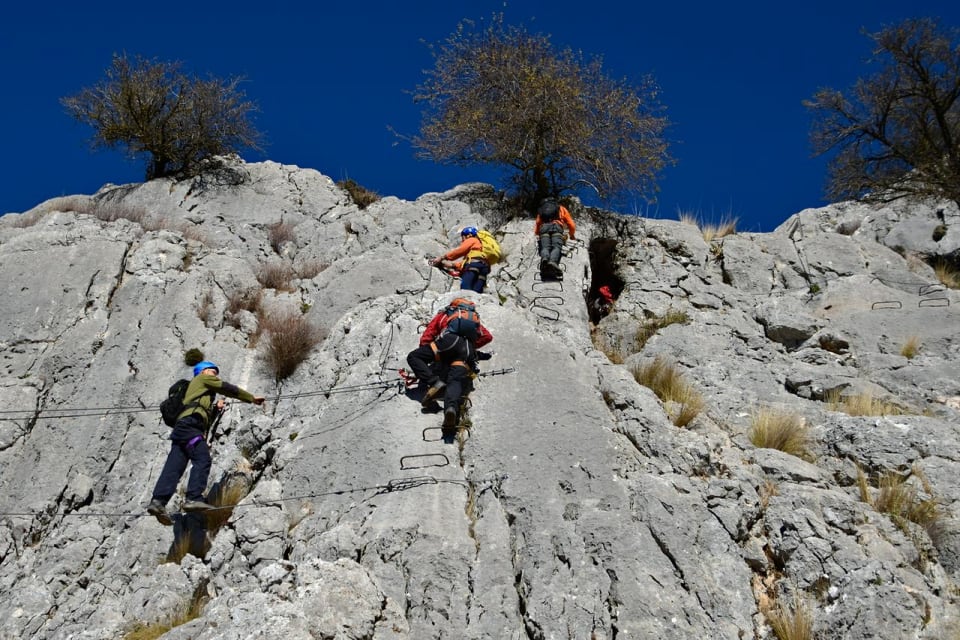 Smugmug Photo Album
---
Tagged with:
More posts: