Posted on: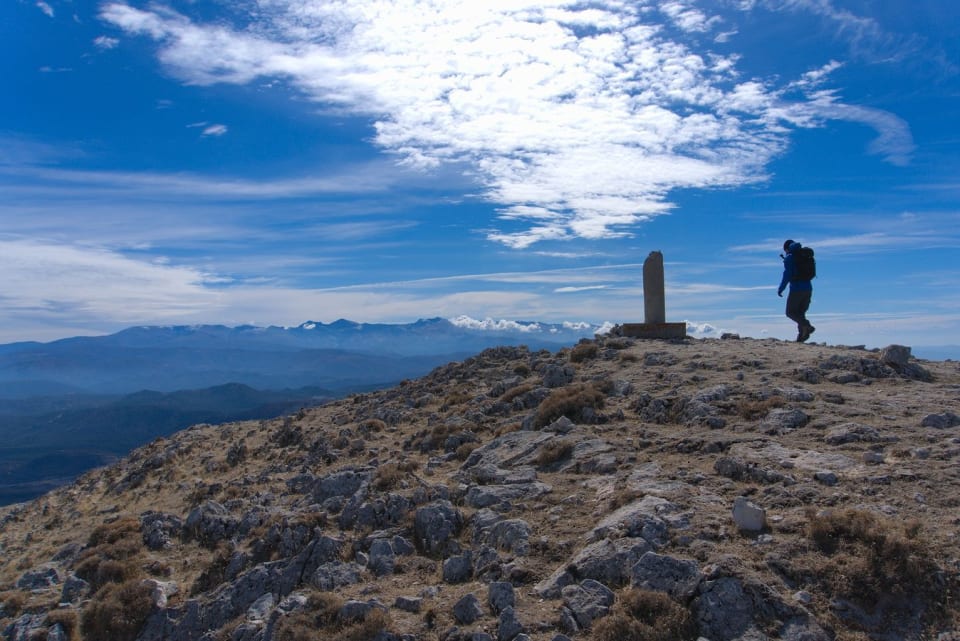 Last Tuesday the Nomads walking group headed to the Sierra de Huetor just north of Granada. There was a peak there that I had seen many times from the A92 motorway during my years in Spain. It is called the Penon de la Cruz. I never climbed it before because, quite frankly, it looked a bit uninteresting and boring. How wrong was I?
The ascent began at the village of Prado Negro. A dirt road headed north heading towards the peak. We left the road and quickly lost the path, if indeed there ever was one! The next 45 minutes involved some traversing back and forth and bushwacking through the undergrowth as we tried to pick up the best line to the pass immediately to our north.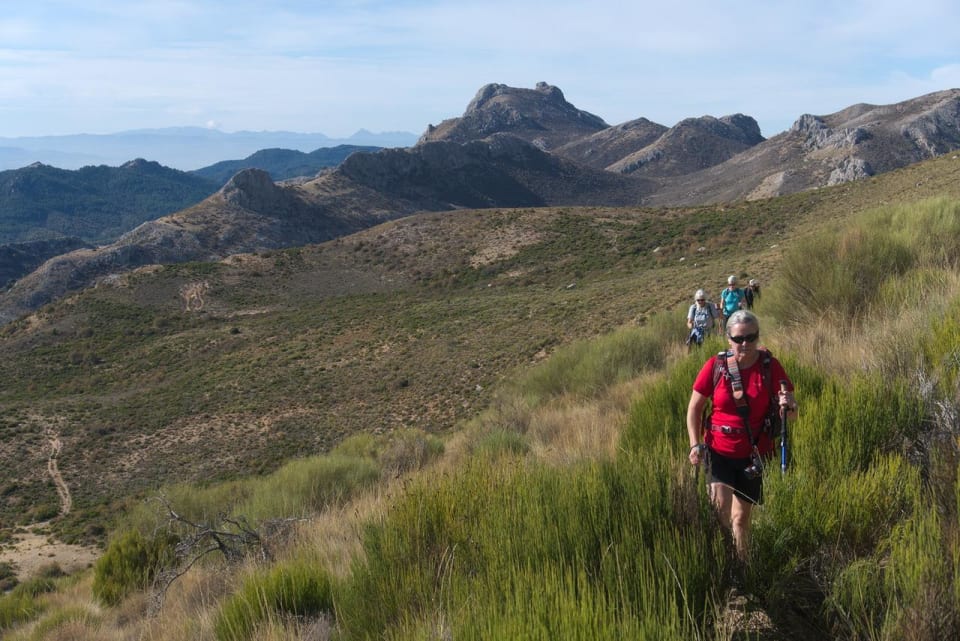 Struggling through undergrowth to the col
Eventually we came across a faint track that led us there. The climb up from the col was thereafter relatively straightforward.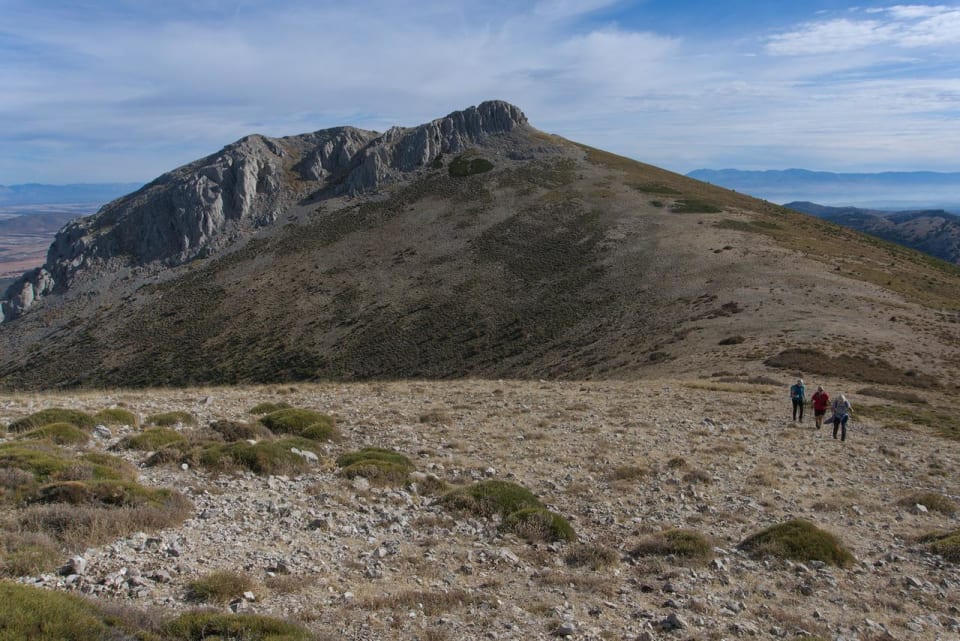 Climbing up from the col. Cabaza de Caballo in the distance
Meanwhile Jim and Jane had split off trying to find an alternative way up and ended up having an entertaining scramble up the rocks south east of the summit.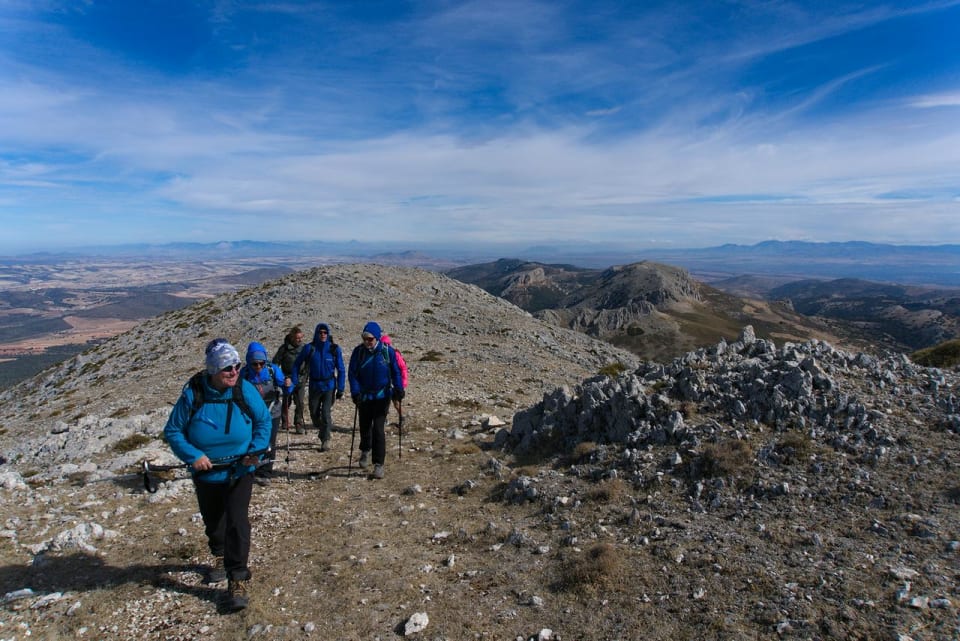 Nearing the summit
We all met before the summit and sheltered in the lee of some rocks, out of the biting autumnal mountain wind. Then it was up to the summit.
I have to say, the view from the stunned me. I had been expecting wonderful distant views of the Sierra Nevada but not to the extent it was. Closer still the Majalijar group and Penon de la Mata in the Sierra de Huetor looked magnificent. A brilliant 360 degree vista including the Sierras of Baza, Magina and Cazorla.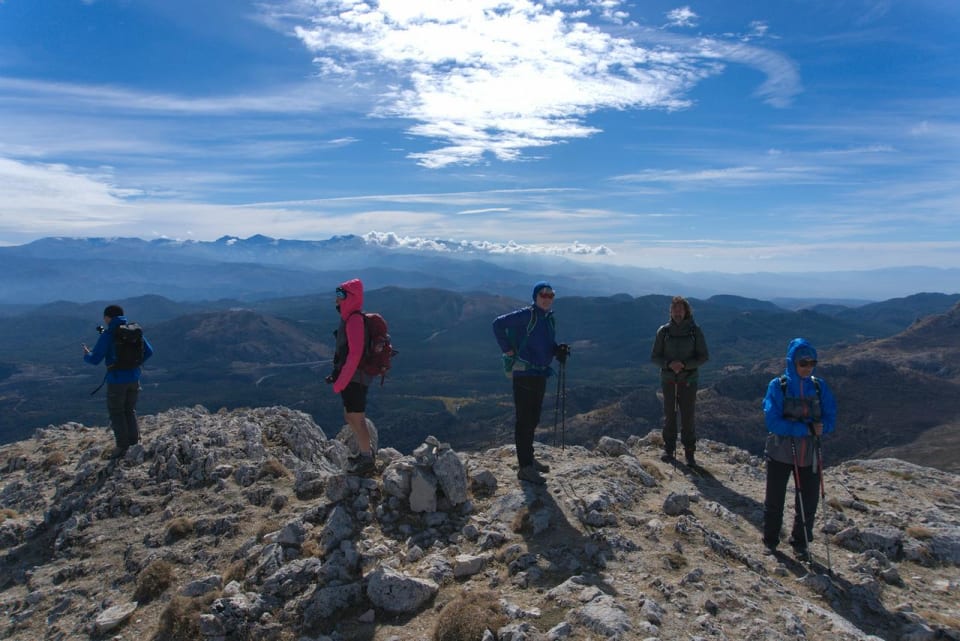 Summit view looking to Sierra Nevada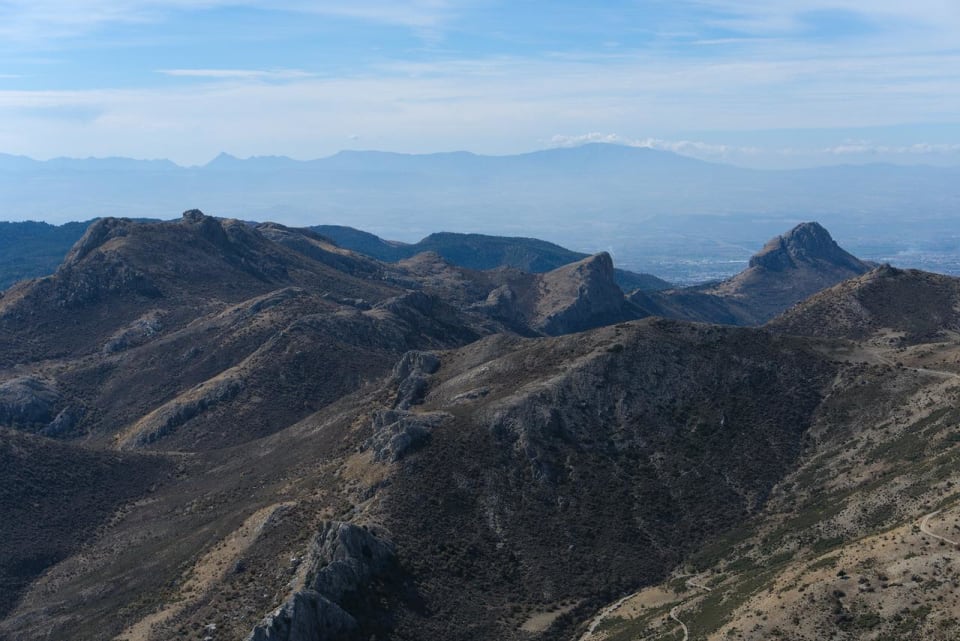 Summit view looking towards Majalijar and Penon de la Mata
We decided to try the tricky descent west from the summit, thus traversing the mountain. I had read that it was a bit loose and scrambly. Indeed it was! Very steep and loose with the odd scrambling move. It was interesting and safe provided great care was taken and concentration maintained.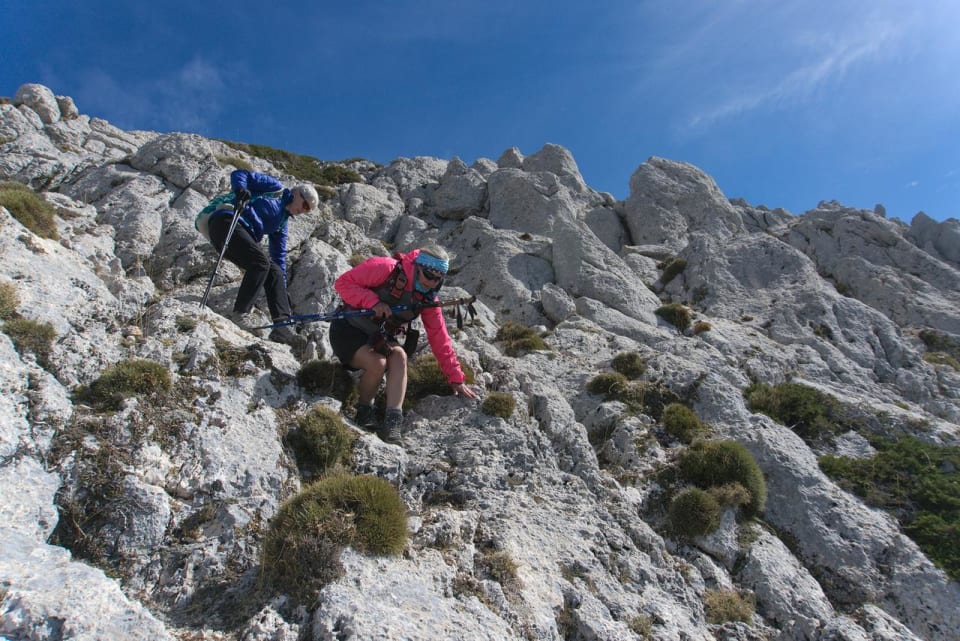 Steep loose ground on leaving the summit
We arrived at the Collado del Agua where we rested before making the descent of the road back to Prado Negro. A superb day out on a superb mountain. What more could one ask for?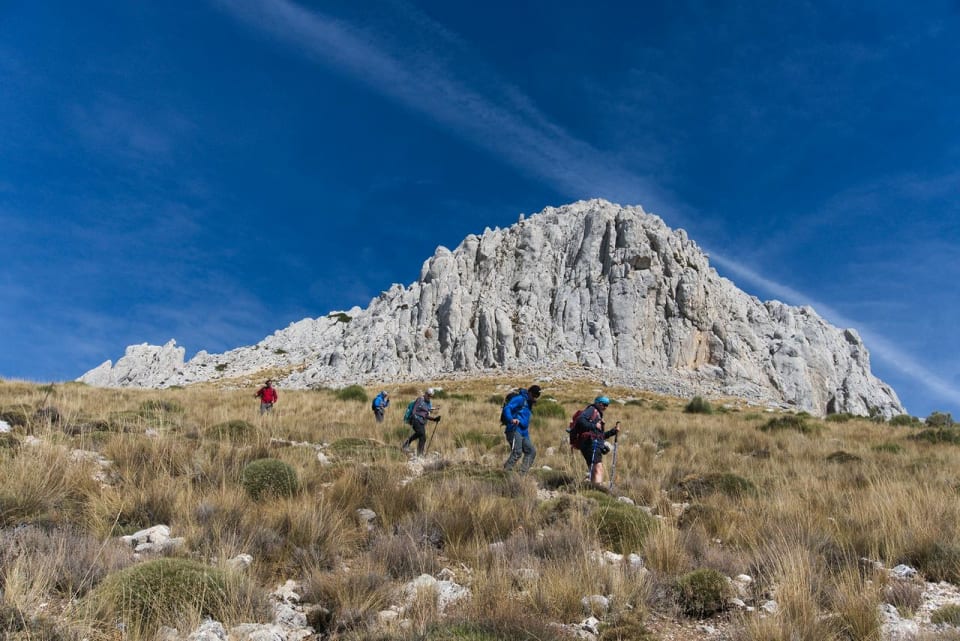 Easier ground on the descent to Collado de Agua
Link: Walking in the Sierra de Huetor
Smugmug Photo Album
---
Tagged with:
More posts: