Posted on: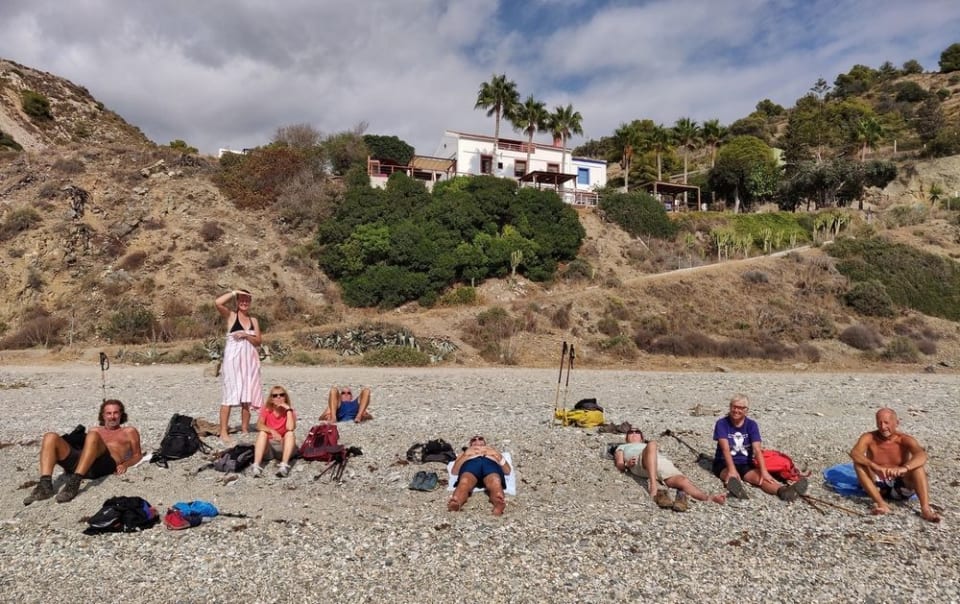 The day had started off as a normal Alpujarra Nomads day walk but soon turned into a bit of an extended pub/beach crawl.
We started (fully clothed!) at the nudist beach at Playa Cantarijjan and hiked slowly up the gentle coastal path towards Playa Cañuelo. Within 10 minutes we turned right and up the steepening and rocky slopes to the summit of Cerro Caleta 200m. Some great views towards the sea and Nerja to the west. Then its an undulating ridge to join the road to the NW before dropping down the road to the Bar at Playa Cañuelo.
This is where things started to go wrong. I arrived to find a "cerveza grande" waiting for me. This was followed by another and then food galore, primarily platefuls of chips. Suitable fed and watered the walking took second place to chilling out on the beach.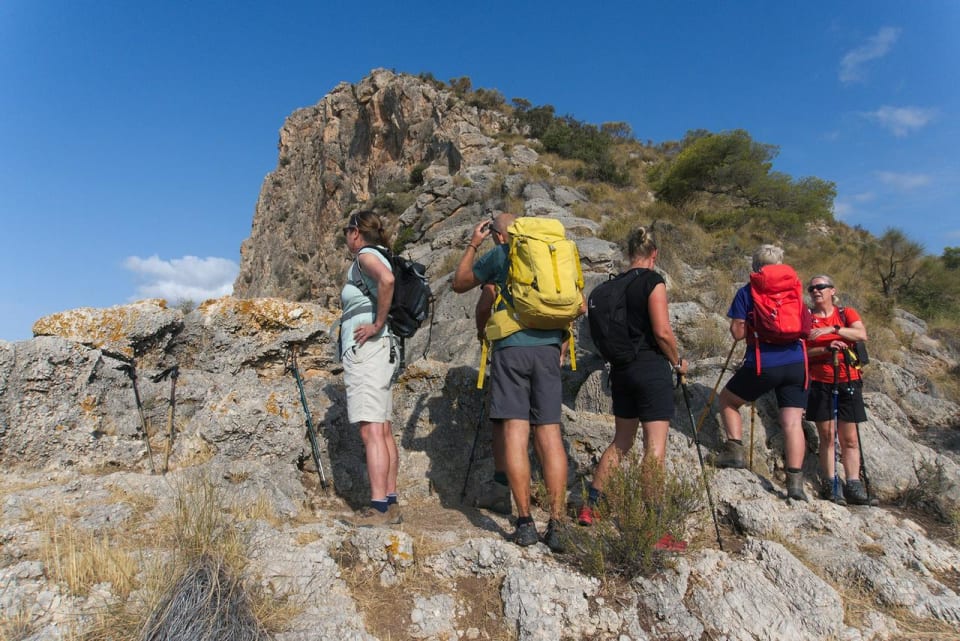 Not being a beach bum sort of guy, it was the first time I had been swimming in the Mediterranean in the last 10+ years.
We reluctantly, and with stuffed bellies, continued the coastal walk back to the start point at Playa Cantarijjan. The humidity and heat made this normally enjoyable part of the day rather laborious.
Nevertheless, the aim of the Alpujarra Nomads is to visit pastures new or not recently visited, to seek out new challenges. As challenges go, this was a drinking and eating one, rather than a hiking one.
The photos below reflect the relaxed nature of the day.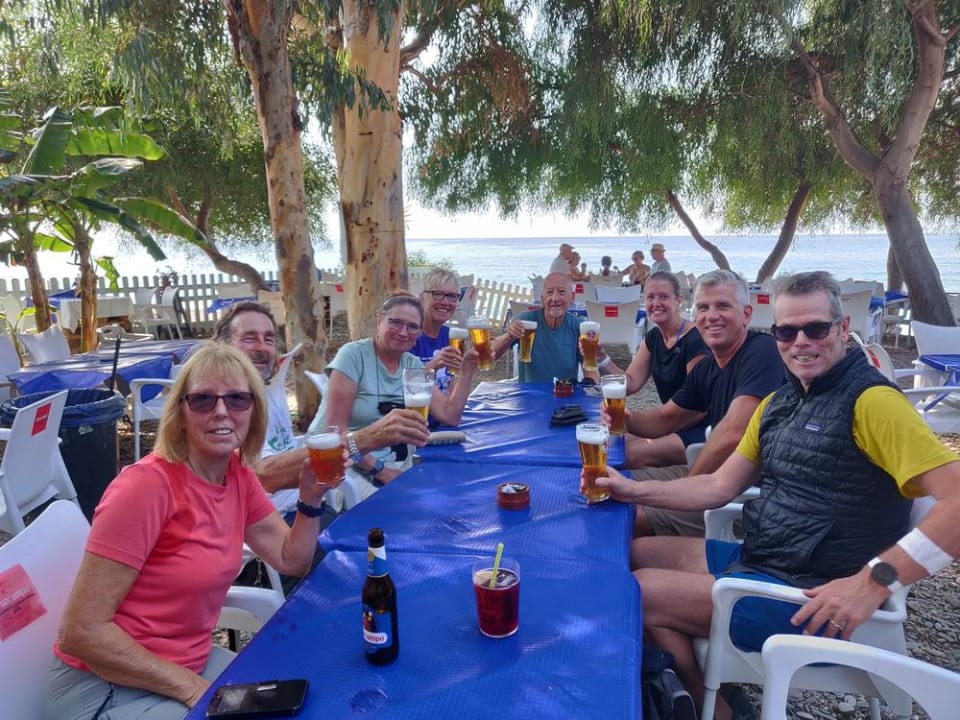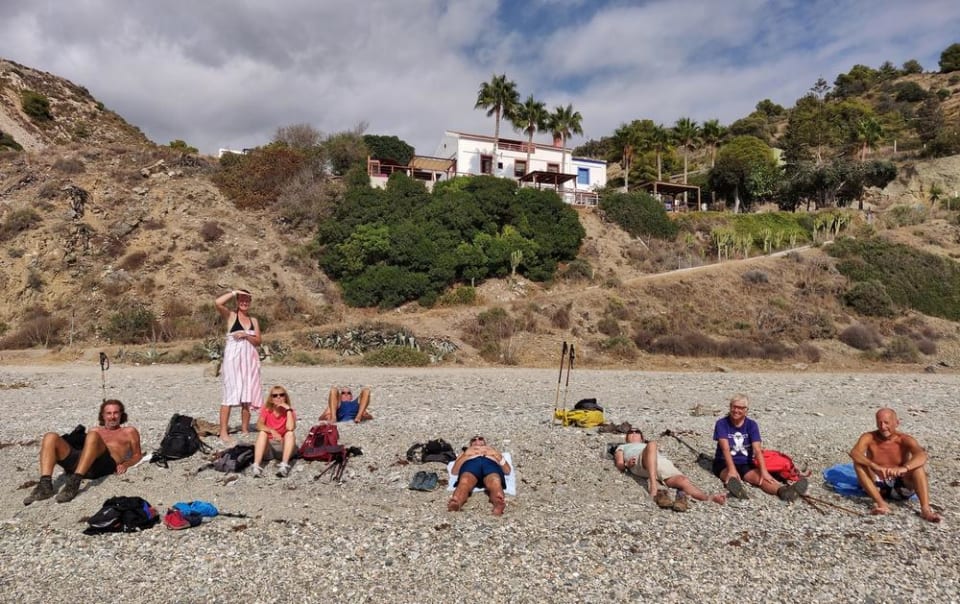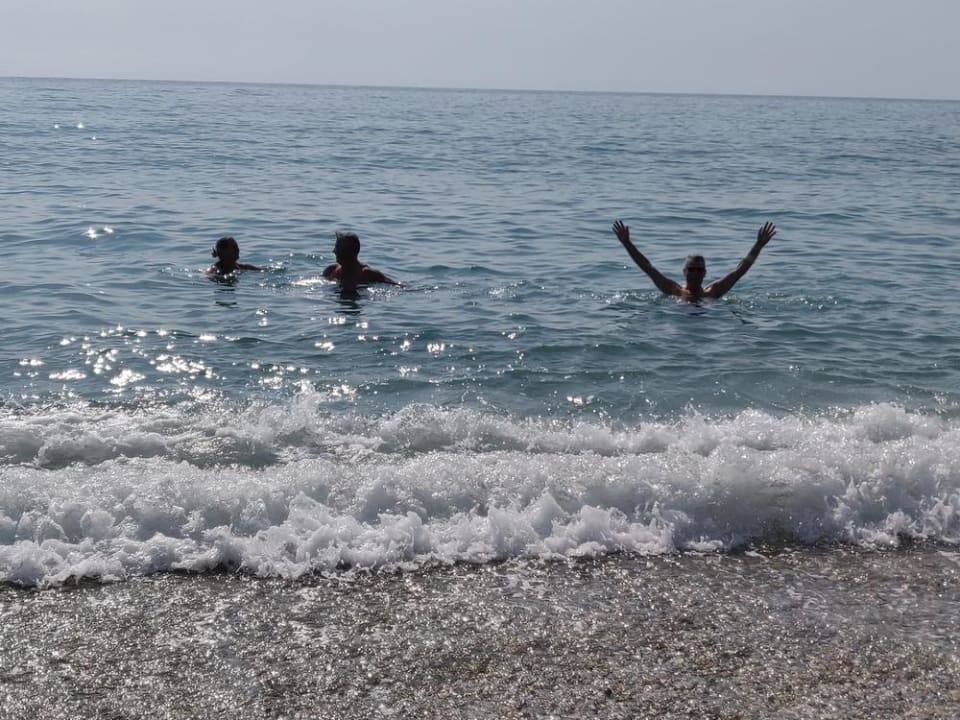 Smugmug Photo Album
---
Tagged with:
More posts: