Posted on:
Sadly my first ever dog, Rocky, died on Friday 22nd May 2009 after losing a battle with the horrible disease, Leishmaniasis. He was a great dog and faithful companion.
I remember coming out to Spain in 2001. My pickup truck was filled with all my worldly possessions, so Rocky had to sit in the passenger seat all the way (illegal now of course). We had some great fun coming down through France and Spain at the motorway toll booths. We would arrive at the booth, the electric window would come down, and the booth operator would be taken aback at seeing what he thought was a dog driving and wanting to pay!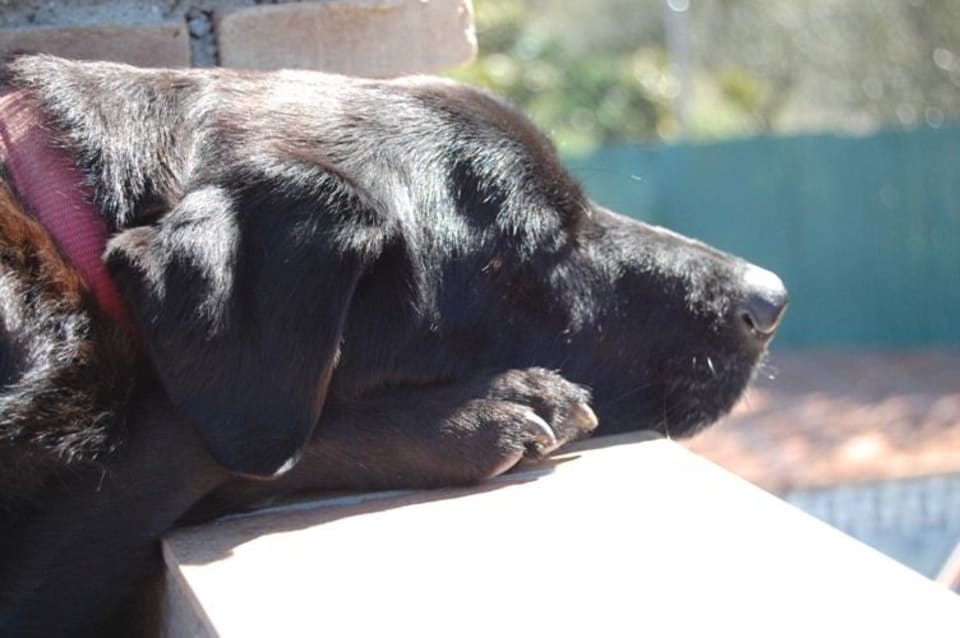 He was in his element in the snows of the high Sierra Nevada and had a particular affection for Cabra Montes mountain goats. He spent many days walking the hills with me and even made Mulhacen summit and became the highest dog in Spain.
He also once starred in a Spaghetti Western that we decided to shoot as a joke. He played the lead role in "The Search For El Perro Negro. In this, El Perro Negro is on the run from the law. Includes those immortal lines "I'm looking for the dog that shot my paw"! Movie Trailer below.
As all dogs do, I suppose, he always sensed when I was a bit down. He would come over, sit beside me, nuzzle up, and look at me with those big brown eyes. He always knew. I have put together a short video celebrating his life. I hope you enjoy it.
Rocky loved all humans and was so trusting of everybody. I know he had a nice life, apart from the last few months when he has been steadily deteriorating. I'm glad now he is resting and at peace. I will never forget his friendship, trust and loyalty.
His final resting place is under an olive tree on a peaceful terrace above our house. Descansa En Paz

---
Tagged with:
More posts: