Posted on: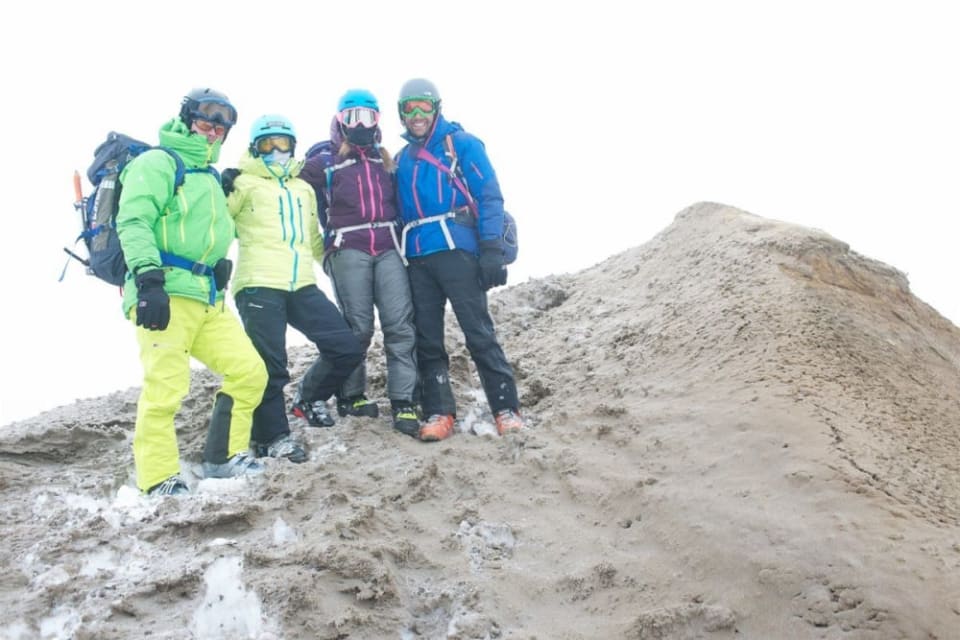 This report is mostly photos as I think they can tell the story better than myself. Once again some of the photos are courtesy of Martin Hartley who is at this moment on an expedition crossing the Arctic.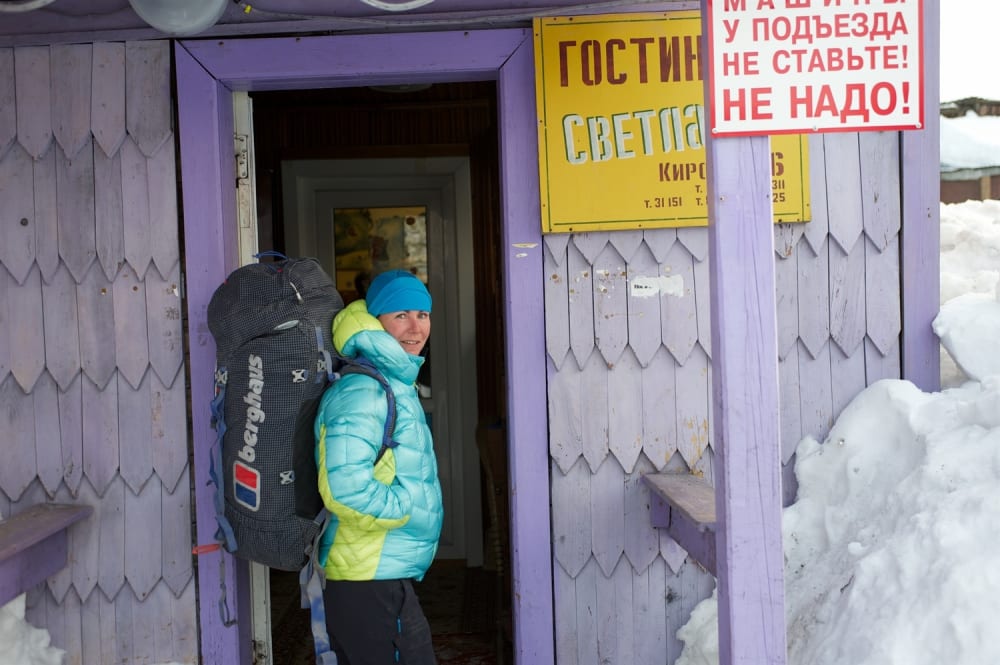 Time for a quick photo shoot. Photo courtesy of Martin Hartley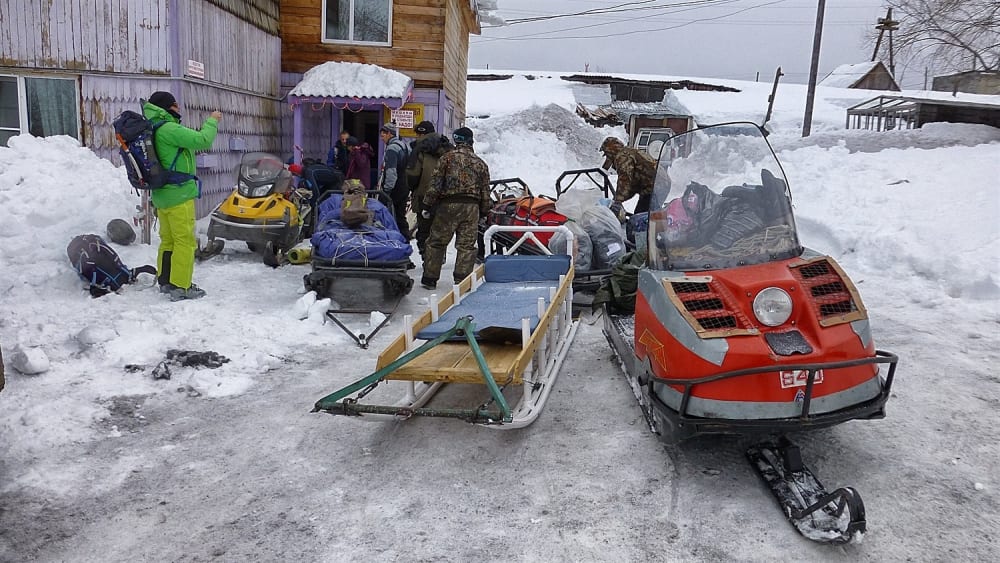 Packing up the snowmobiles
12th April :- Four snowmobiles arrived with sledges attached to them. Our transport into the mountains. It took a long time to pack the sledges but then we were off. Me and Julia got to ride on the back of the snowmobiles, the others got to ride like mushers (but not as much fun) and hang on to the back of sledges for 5 hours! Driving through the town was hilarious, people were on their way to work wearing camouflaged or dark dull coloured clothing, then there was us in our bright Berghaus clothing, people just stopped and stared as we rode past on our snowmobiles. Talk about feeling like a tourist!
Shortly after leaving town we entered the forest, these are viscous forests, as you ride through their branches try to smack you in the face or knock you off, very pleased we wore our helmets. The snowmobile I was on toppled over on an embankment of snow, Elena managed to jump off the sledge but me and the driver were stuck laying on our backs in the snow with our feet holding the snowmobile off us until the others came to help (in the video trailer you can hear Igor say "oh shit" that was him seeing us fall over)! Anyway neither of us was hurt.
The weather deteriorated with high winds and blizzards so we had to retreat and head back to the hotel after reaching 700m. On our way back we stopped at an old volcano crater which was still warm, did a photo shoot and had some lunch. Jet lag and lack of sleep was catching up with us all, we slept the rest of the day until 8pm. I phoned mum but credit ran out on the phone, costs a lot of money to call the UK from deepest Kamchatka.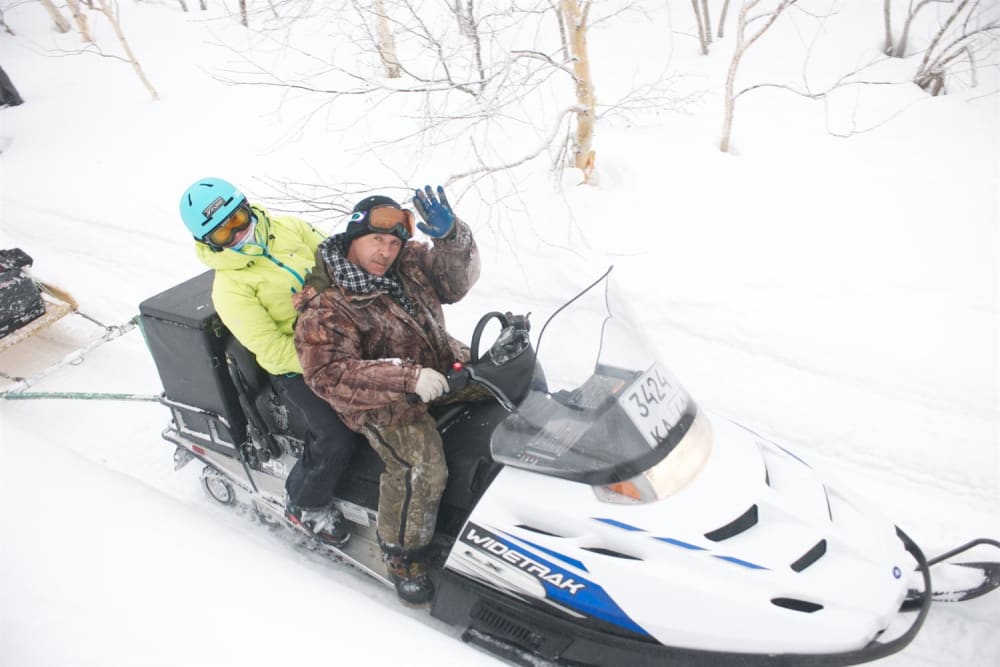 My snowmobile team. Photo courtesy of Martin Hartley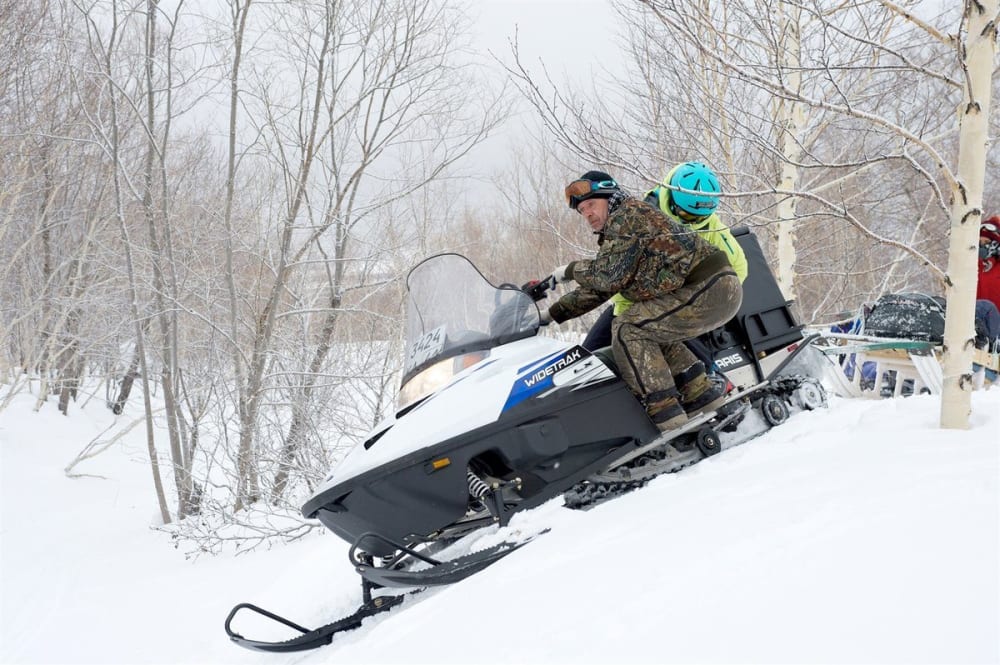 Trying to help balance the snowmobile. Photo courtesy of Martin Hartley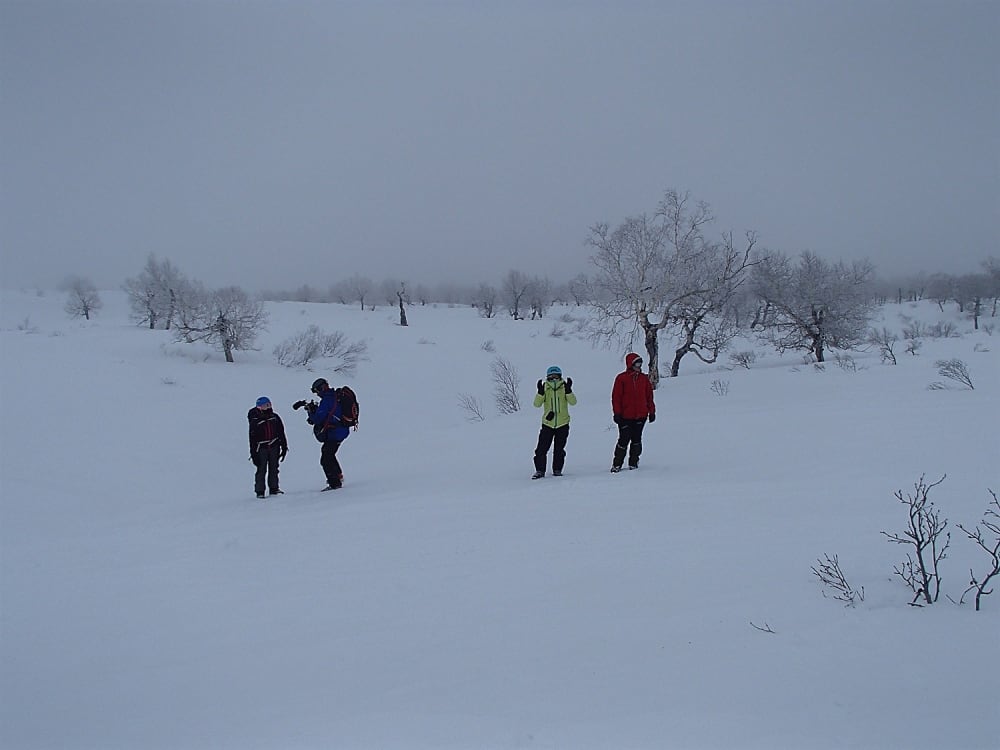 Julia getting video interviewed about why the trip was aborted. No idea what me and Elena are doing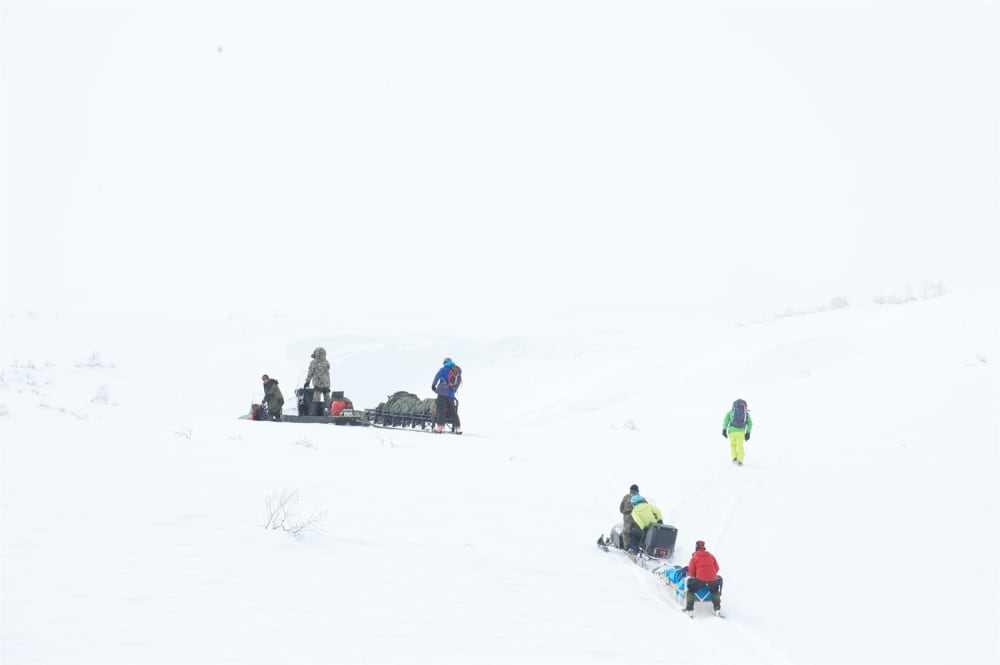 In to a whiteout. Photo courtesy of Martin Hartley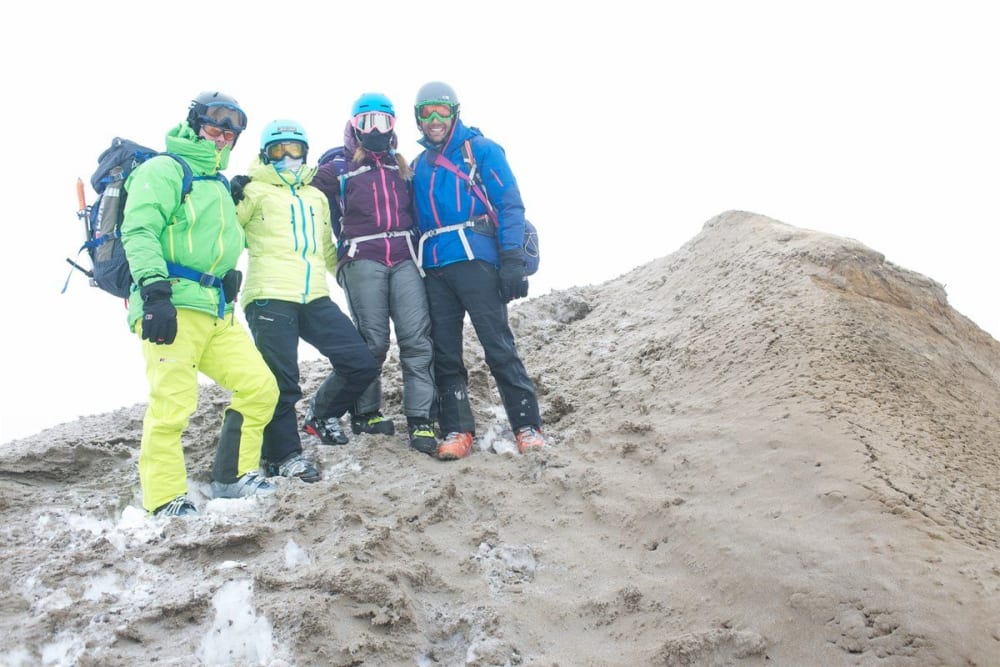 At an old volcano crater that is still warm. Photo courtesy of Martin Hartley
Me and Anatoli. Photo courtesy of Martin Hartley
Lunch stop after retreating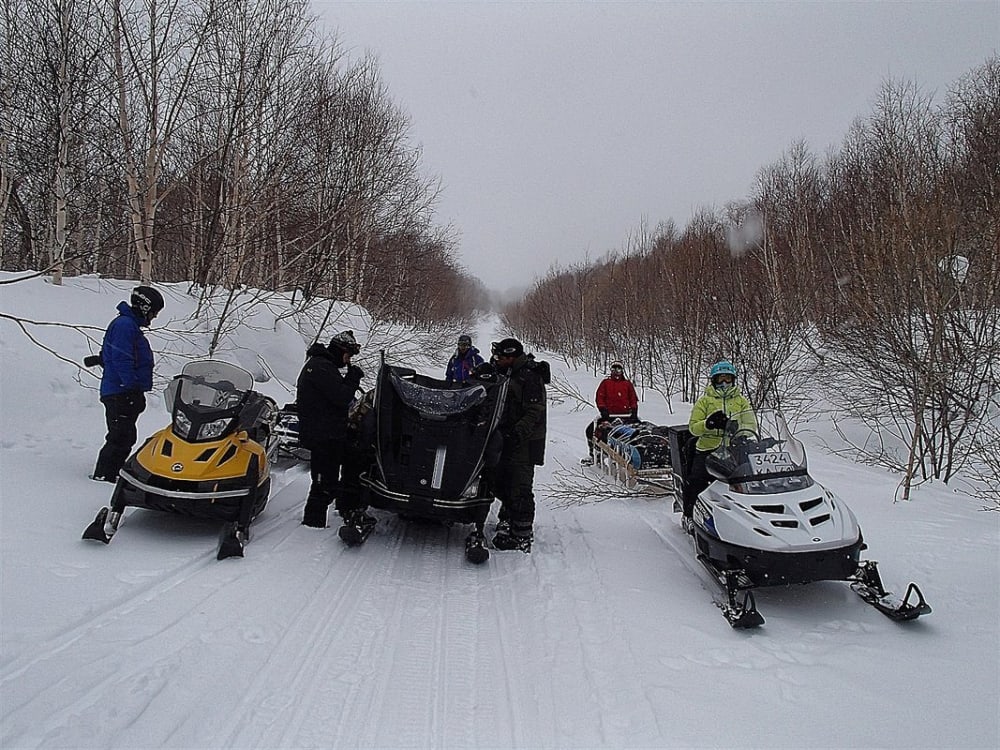 A breakdown ooops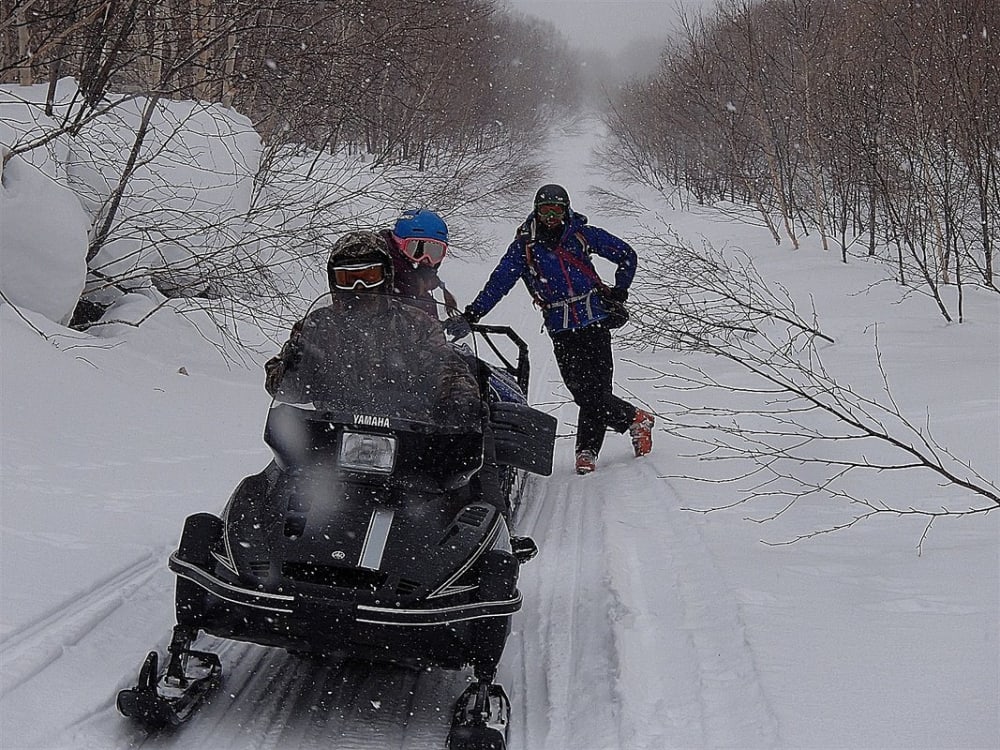 Waiting for tree branches to be chopped down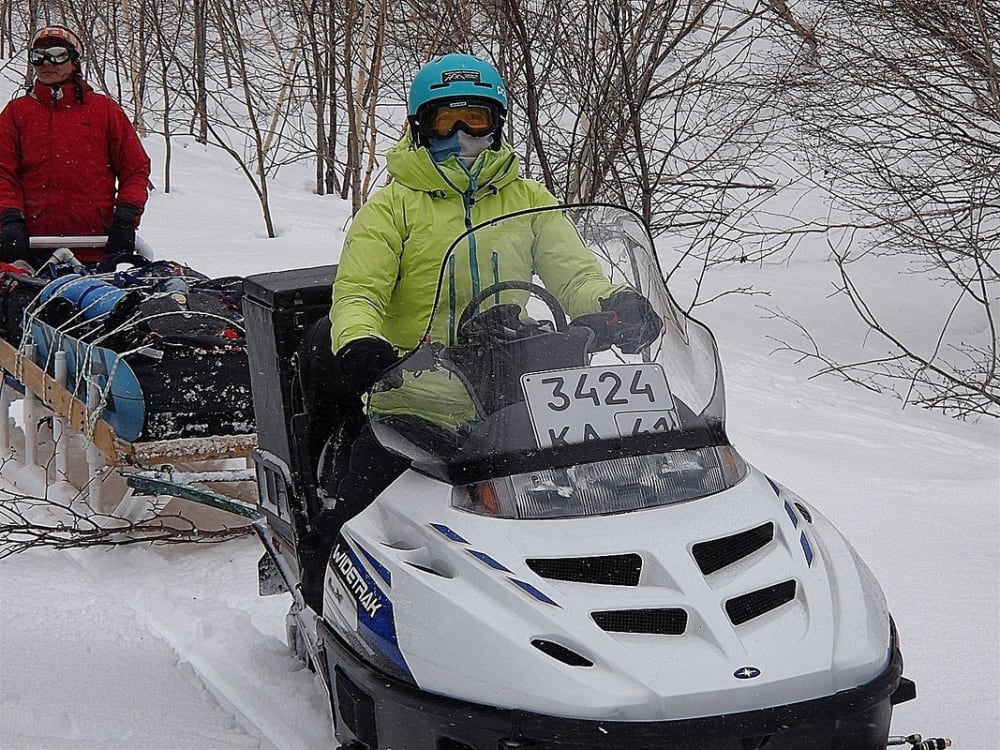 Passing the time of day
13th April :- Breakfast at 7am. Weather still windy and snowing but cleared by 10am, we had the all clear to go at 11am. Loaded up the snowmobiles again and headed to basecamp. I think the snowmobiles were the scariest part of the trip for me especially through the forest, not so bad once out on the open mountains. We traveled for 5 hours and covered around 40km. We had beautiful weather for most of the trip, the stunning views kept coming and going through the clouds and we got sneaky looks at Kluchevskoi (our target volcano), Kamen, Ushkovsky and the erupting Tolbachik. The good weather didn't last and we had to make an emergency camp 5km short of our destination, the wind and snow made visibility almost zero. I have never experienced cold like here, it gets right to your bones. It was all hands to helping get each tent up very quickly and most importantly the kitchen shelter so we could have some warm food! Wow this is a wild, beautiful and tough environment.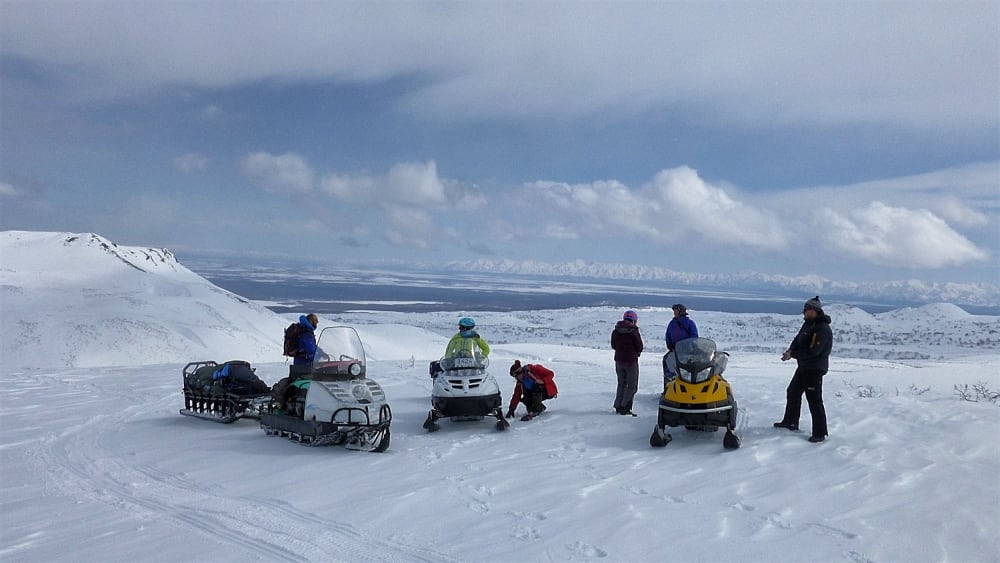 Taking a break and admiring the view having just made it up the hill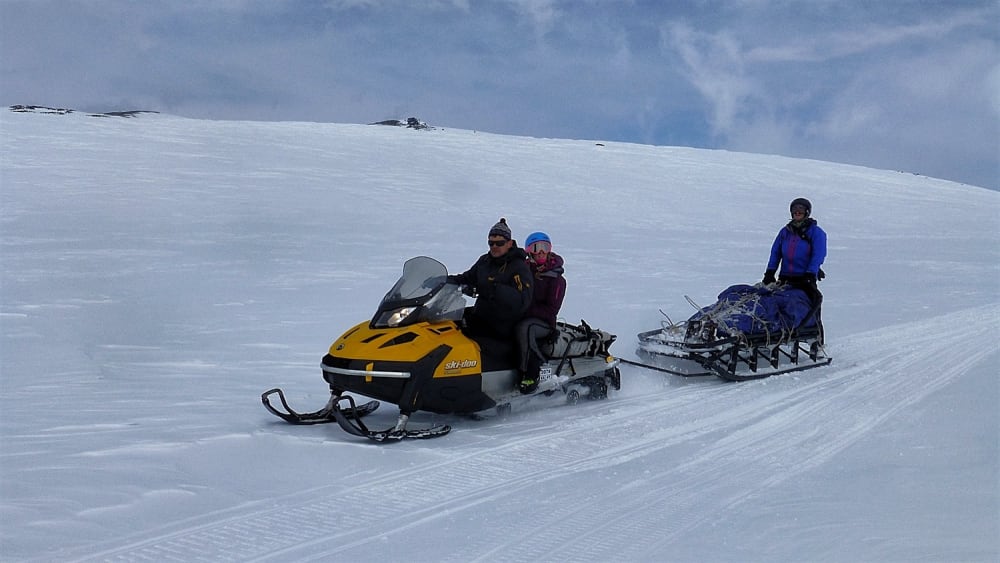 Race on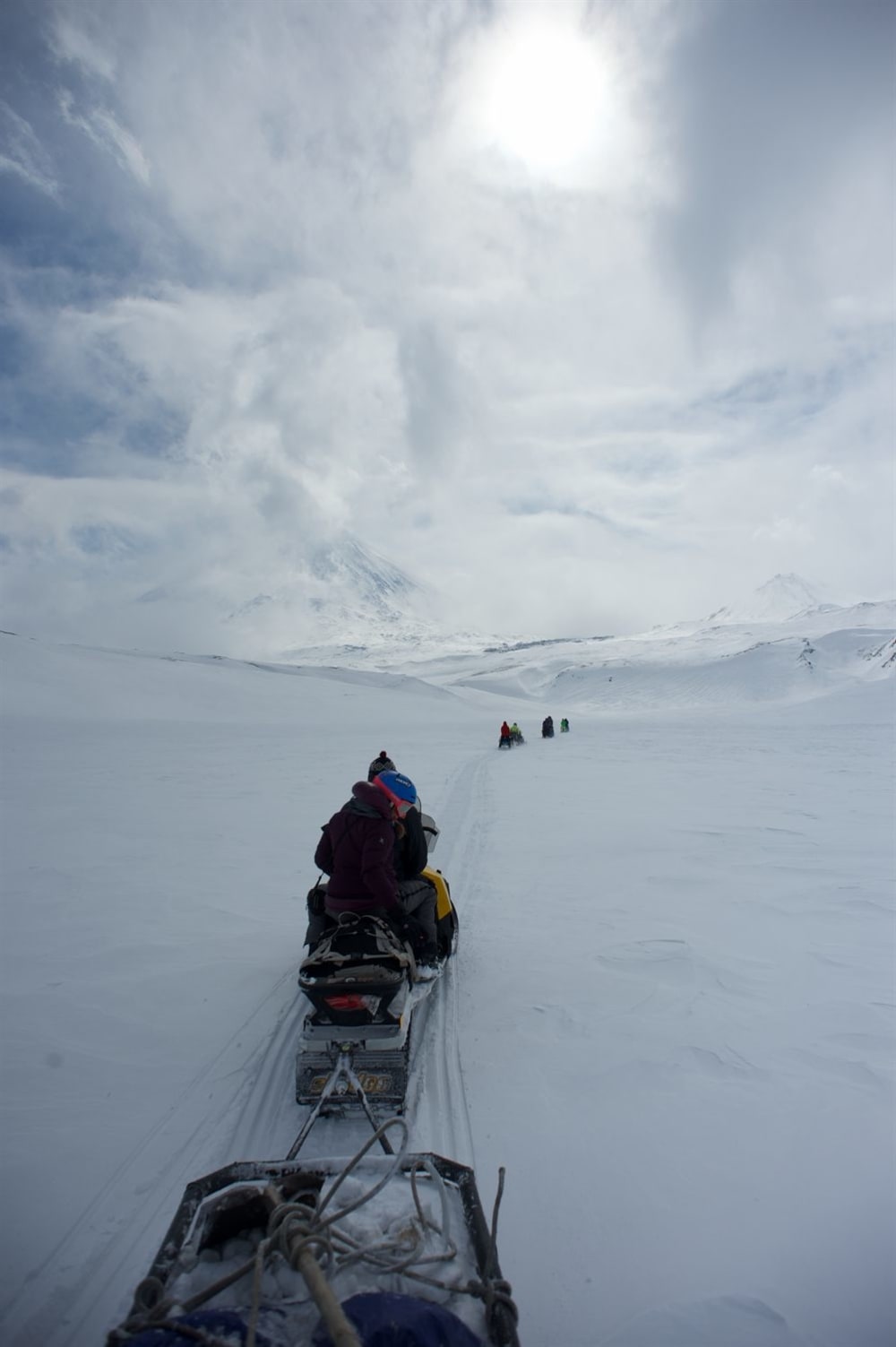 We got ourselves a convoy. Photo courtesy of Martin Hartley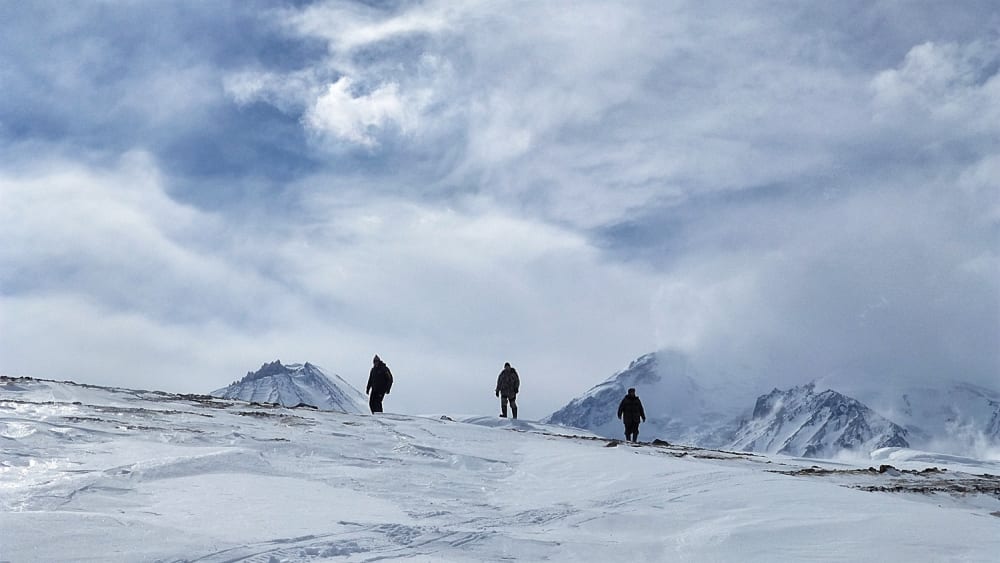 Checking out the route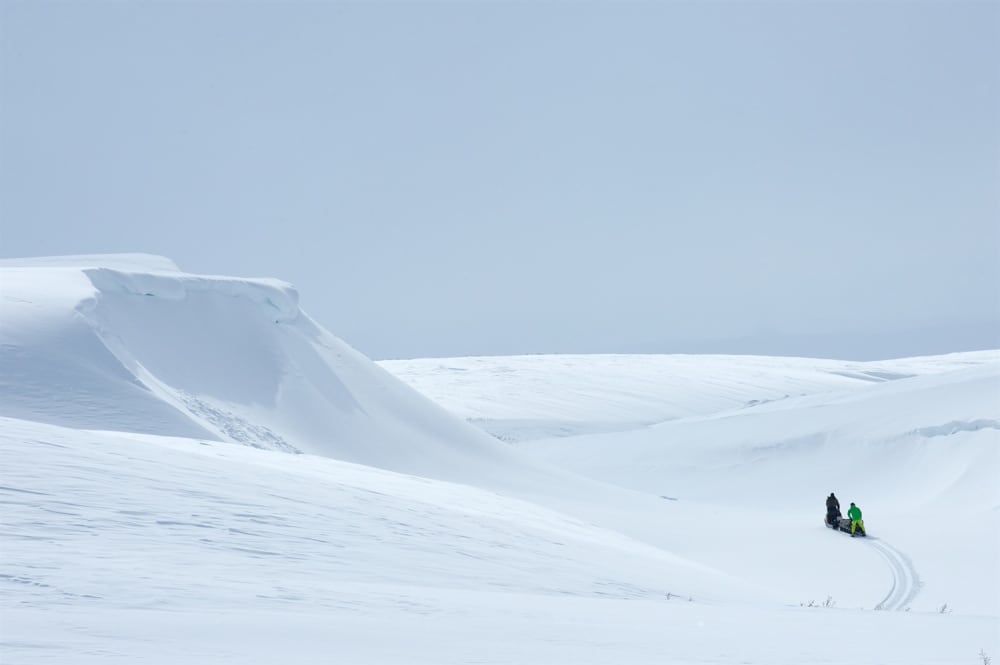 A beautiful day for a snowmobile ride. Photo courtesy of Martin Hartley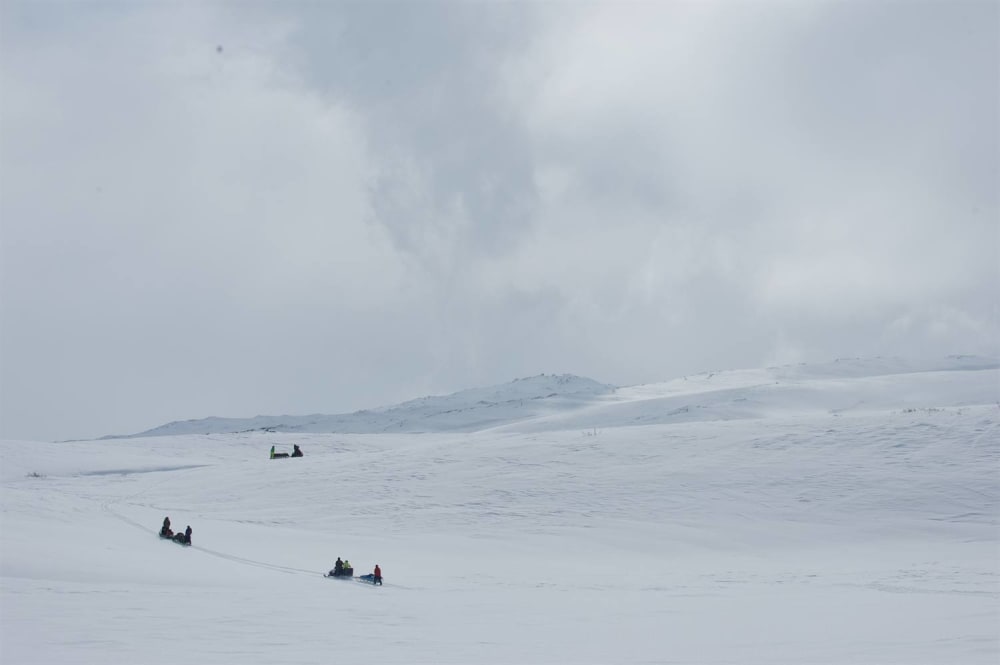 Cloud moving in. Photo courtesy of Martin Hartley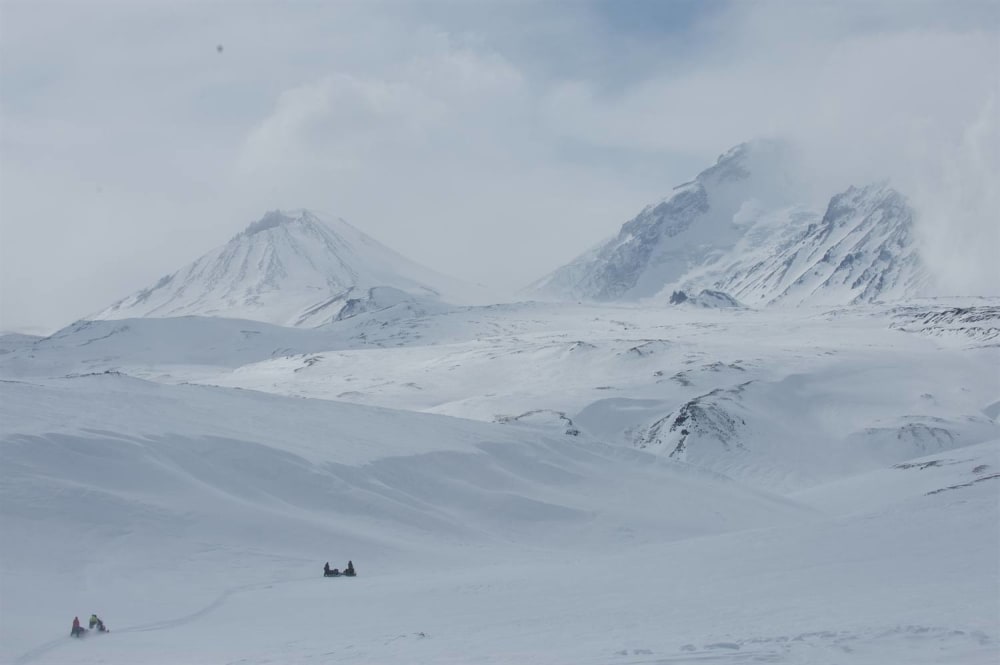 Getting closer to the cloud. Photo courtesy of Martin Hartley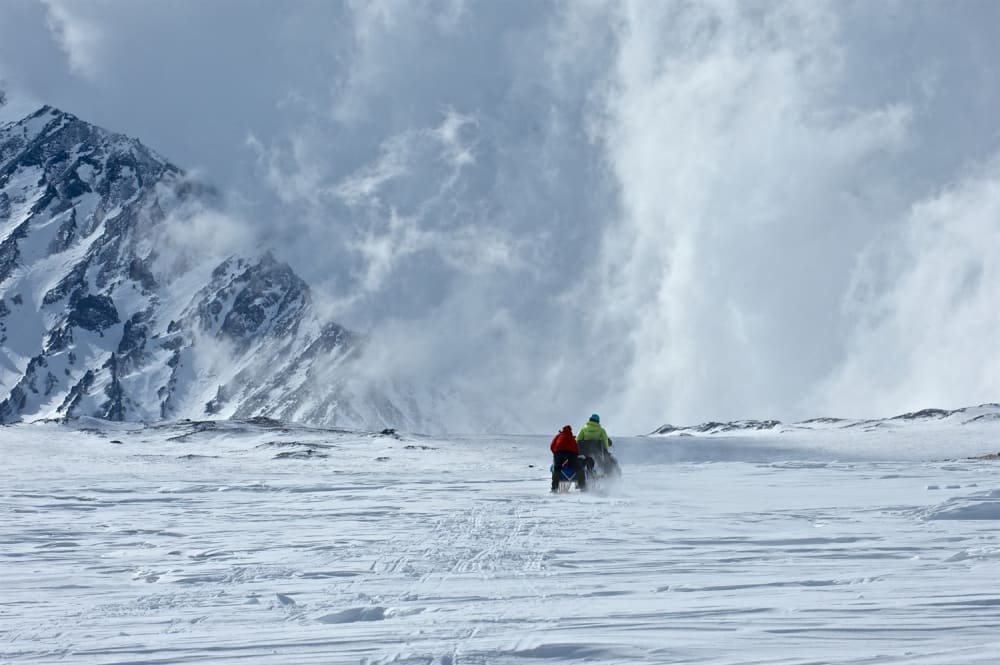 Full pelt up the hill. Photo courtesy of Martin Hartley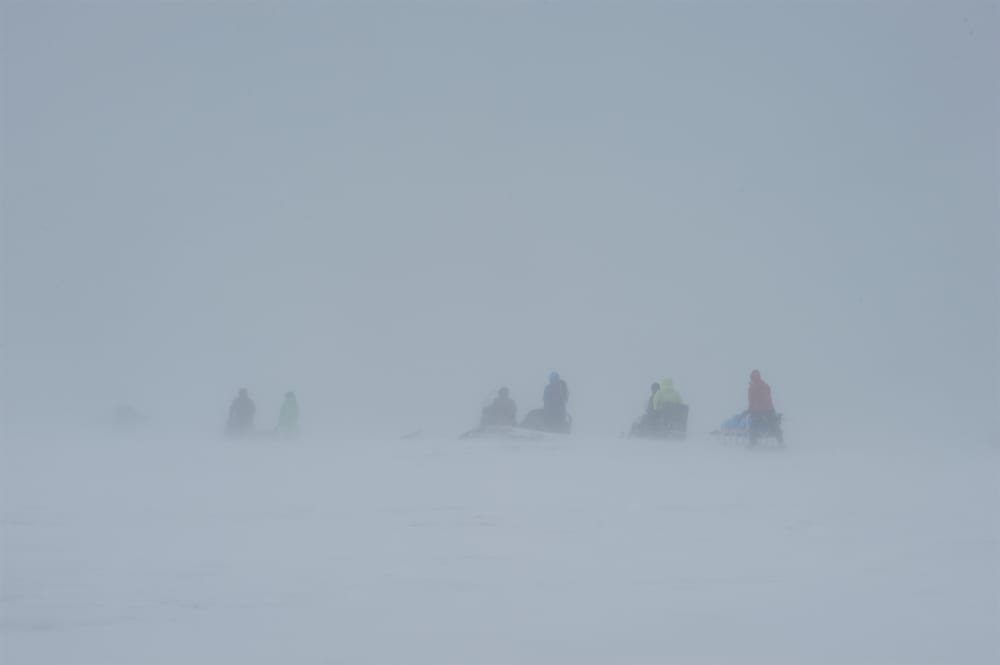 Errr Houston we have a problem. Photo courtesy of Martin Hartley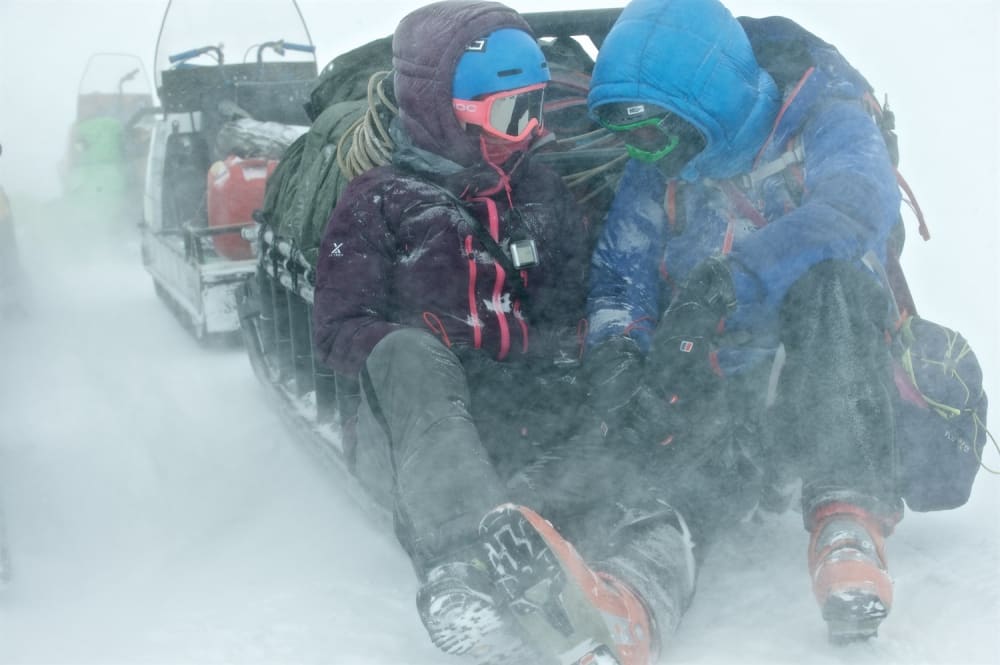 Julia, Warwick and Richard (yes Richard is there in the green) take shelter waiting for our snowmobile that struggled on the hills. Photo courtesy of Martin Hartley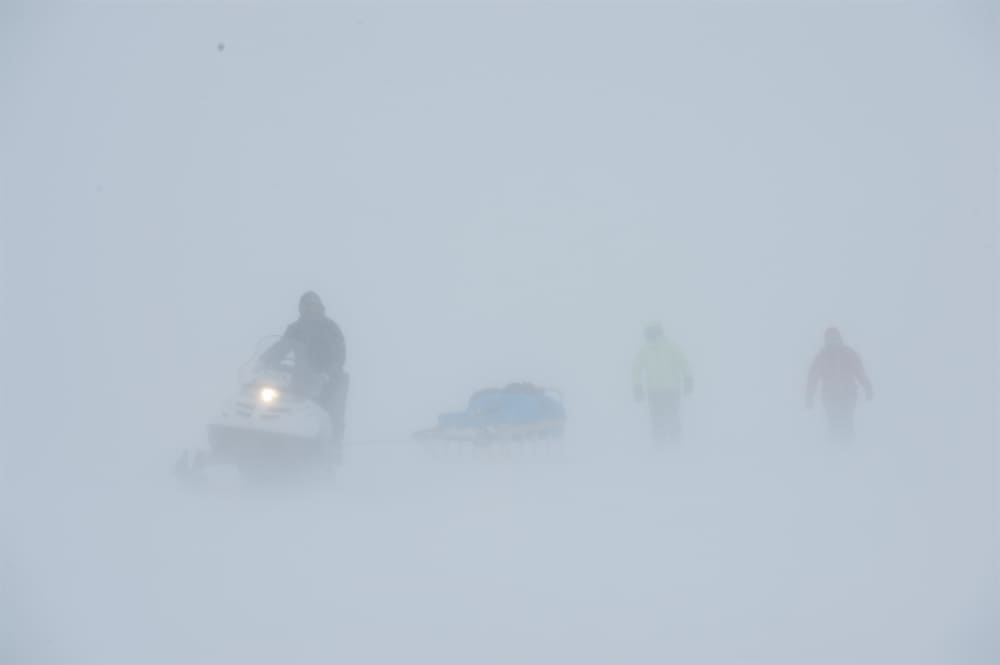 Here we come, walking!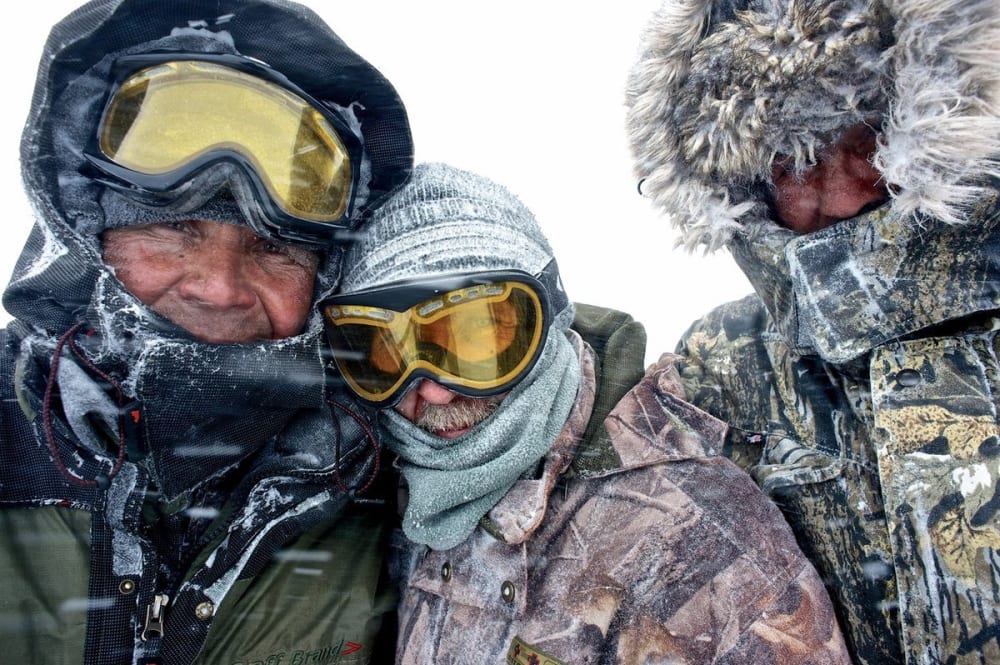 Picture of the three snowmobile drivers after dropping us off and heading back down to town. Photo courtesy of Martin Hartley
And so part 3 will be arriving soon.
Comments
ALISON EDWARDS: wow. the photos certainly make you realise how dangerous this expedition was! impressed with the balancing skills!
---
Tagged with:
More posts: