Posted on: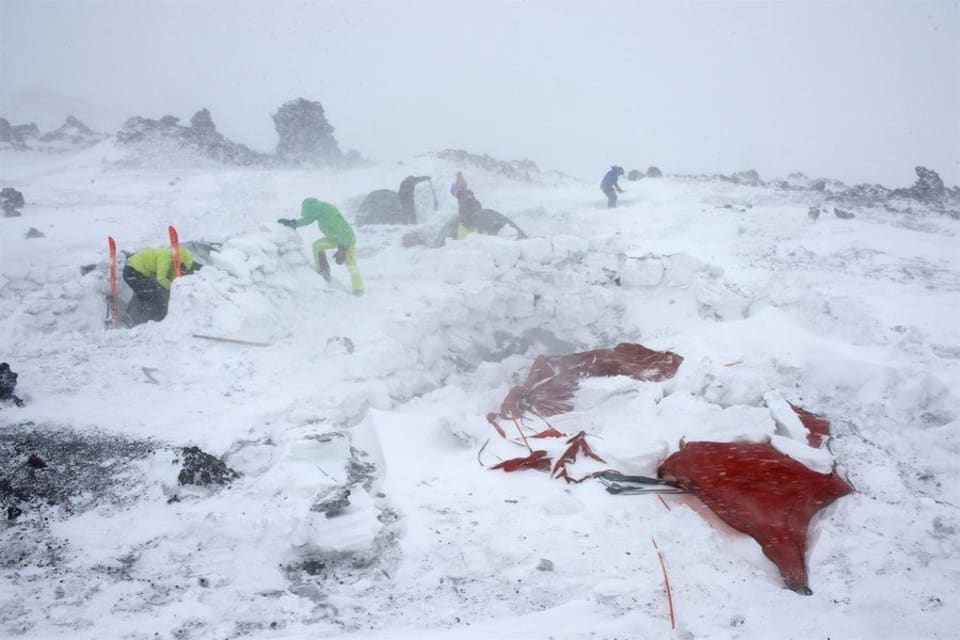 Kiersten and I were packed close together for warmth, huddled in a tent in the middle of the night. Outside the blizzard was raging with air temps -30C and winds of over 100kph. Going to the toilet was not an option! Our hopes of climbing Klyuchevskaya Sopka were dashed. Welcome to Kamchatka.
We had come to Kamchatka to make a ski descent of Klyuchevskaya Sopka, at 4750 metres in height, the highest volcano in the northern hemisphere. But the weather had not been kind. For two weeks we were beset by high winds and storms.
In addition the volcano had started to erupt a month before. Thus we managed to arrive to the most active volcano on the planet at precisely the wrong time. Just our luck eh?
The peak on the left is the one we should have climbed.
Anyway, back to the blizzard. We had known it was coming in from our Sat Phone updates so we had time to strengthen our snow walls and prepare for the onslaught. Our Russian members has cut beautiful rectangular blocks of snow with a snow saw and interlaced them into the walls surrounding their tent. The Brits, likewise, had a fairly substantial wall system. Ours (the Spanish contingent), unfortunately, was a bit of an untidy heap of snow slabs packed like turtle backs against each other. Very lazy looking! Honest, I would have made a better effort if I hadn't developed a horrible persistent cough due to the extreme cold conditions
N.B Later found out that this condition is called "Cold Induced Bronchial Spasms" and brings on asthma like symptoms. Anyway, it wasn't nice.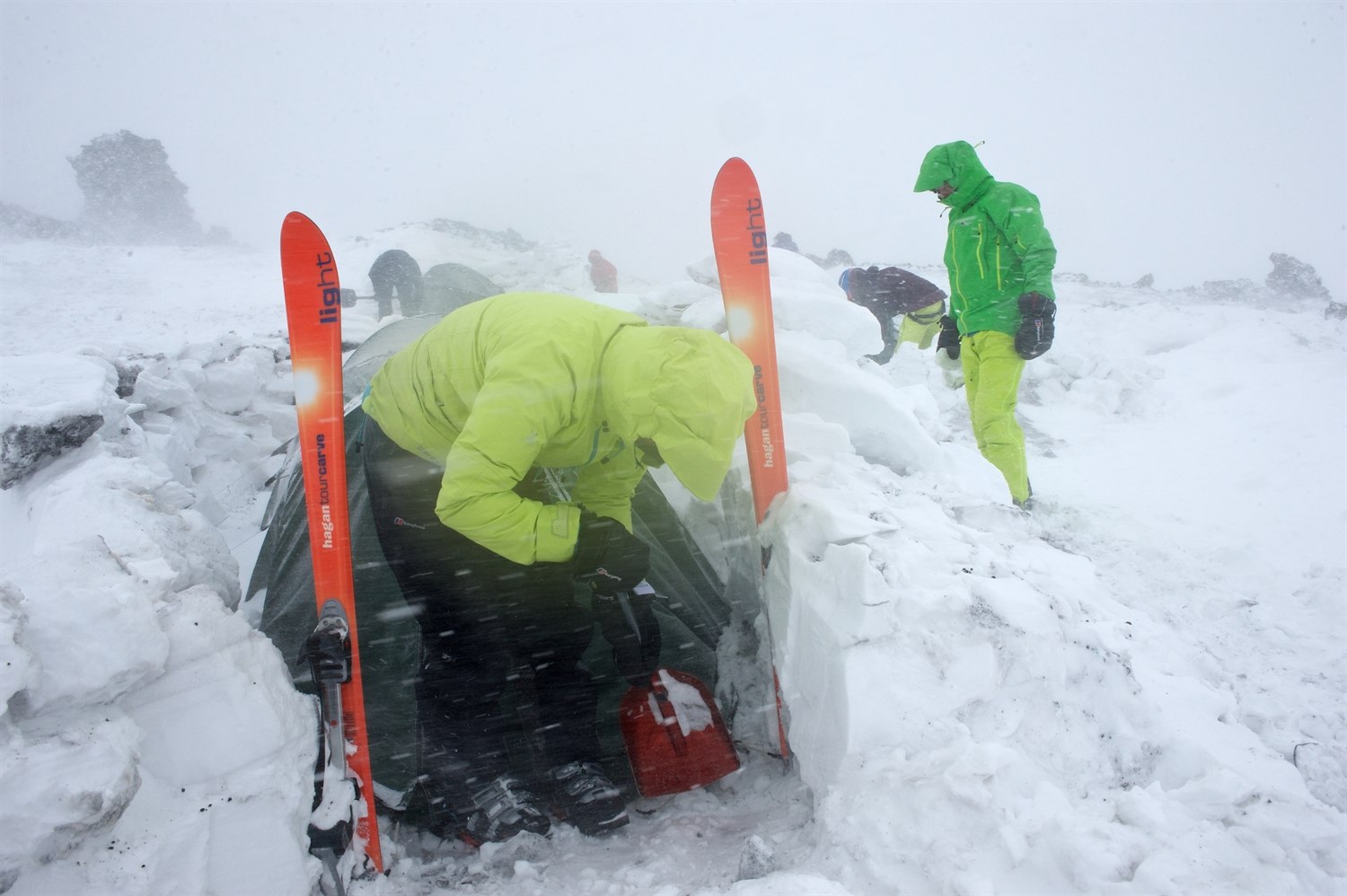 During the night the wind picked up even further. To compound matters the volcanic ash put down by the volcano eruption started to be picked up by the wind. The upper parts of the tents started to be bombarded by these ash pellets travelling at 100kph. Now, no tent can withstand those sort of attacks for very long. Julia and Warwick (the Brits) had to retreat to pre-built snow holes as their tent was totally ripped to shreds.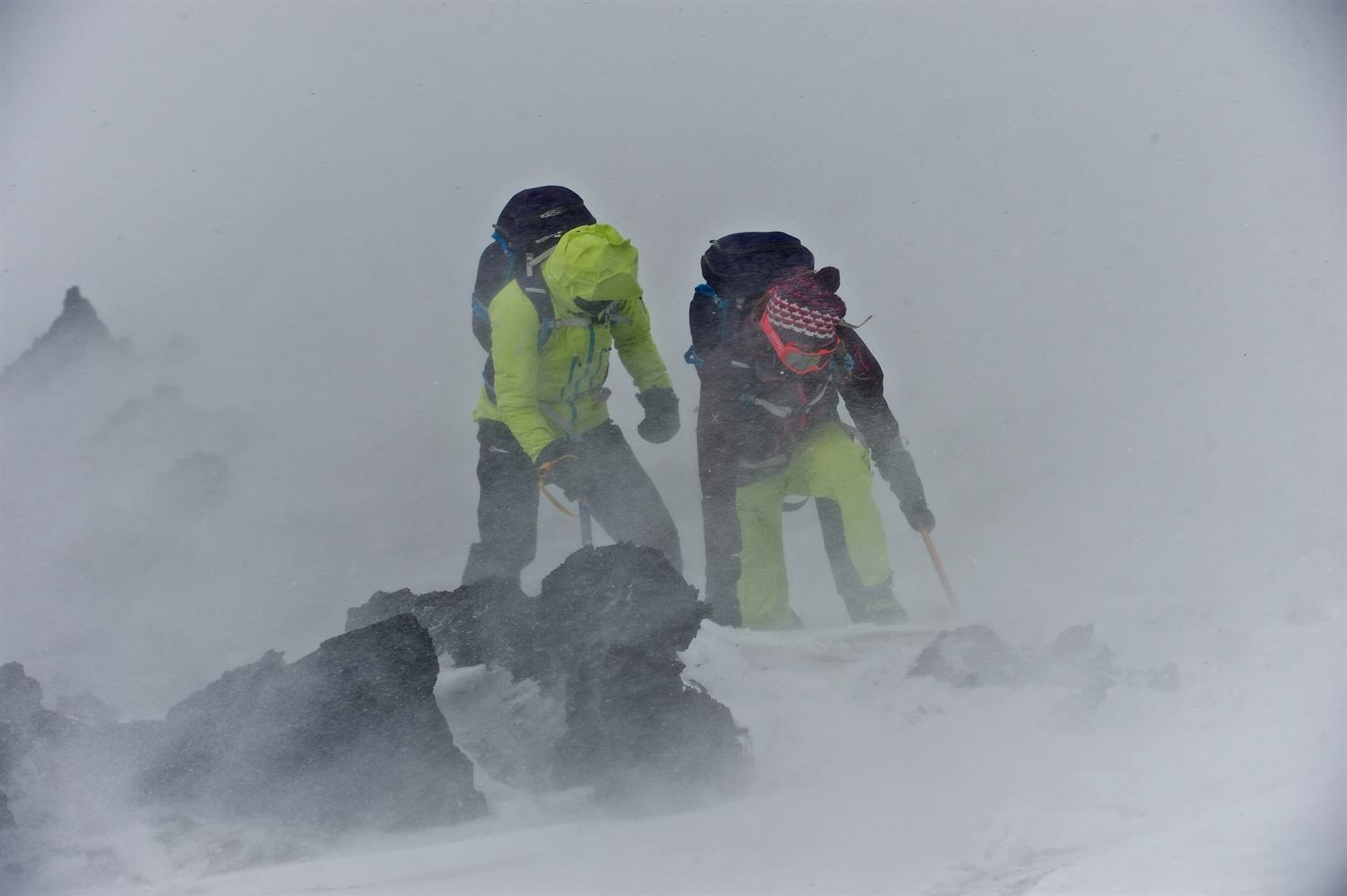 Our tent fared a bit better although volcanic ash did start to put holes in both the tent outer and inner. It was wise to don ski helmets! We survived the night, but as the photo below shows, the campsite was devastated and in ruins. With a brief weather window for us to escape from base camp, we made a run for it.
I shall never forget Kamchatka. We didn't make the summit (not even close) but we had a wonderful adventure full of rich experiences and new far-flung friends. I must return again to freeze my butt off!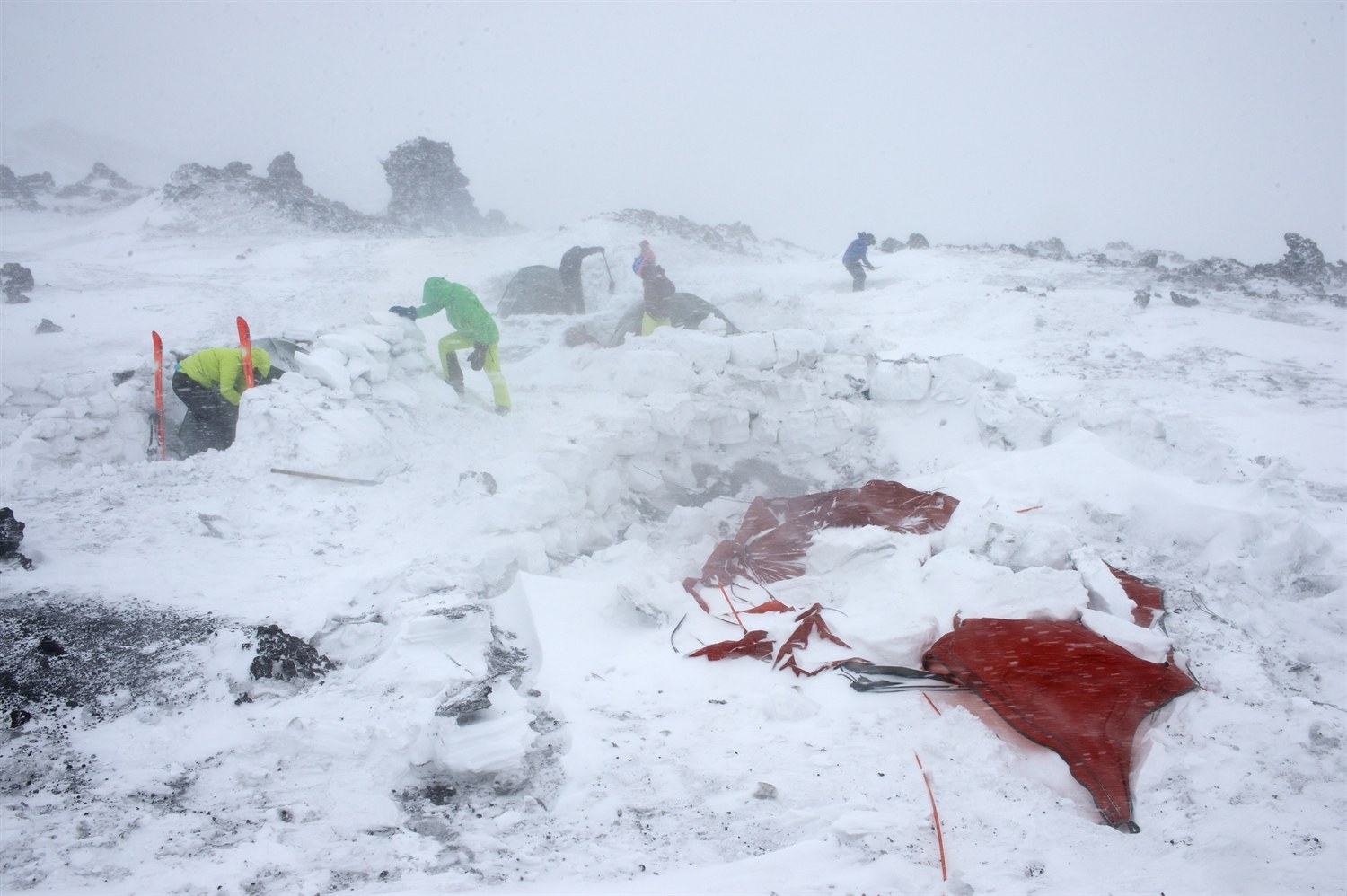 Report from Berghaus Kamchatka Expedition April/May 2013
---
Tagged with:
More posts: