Posted on: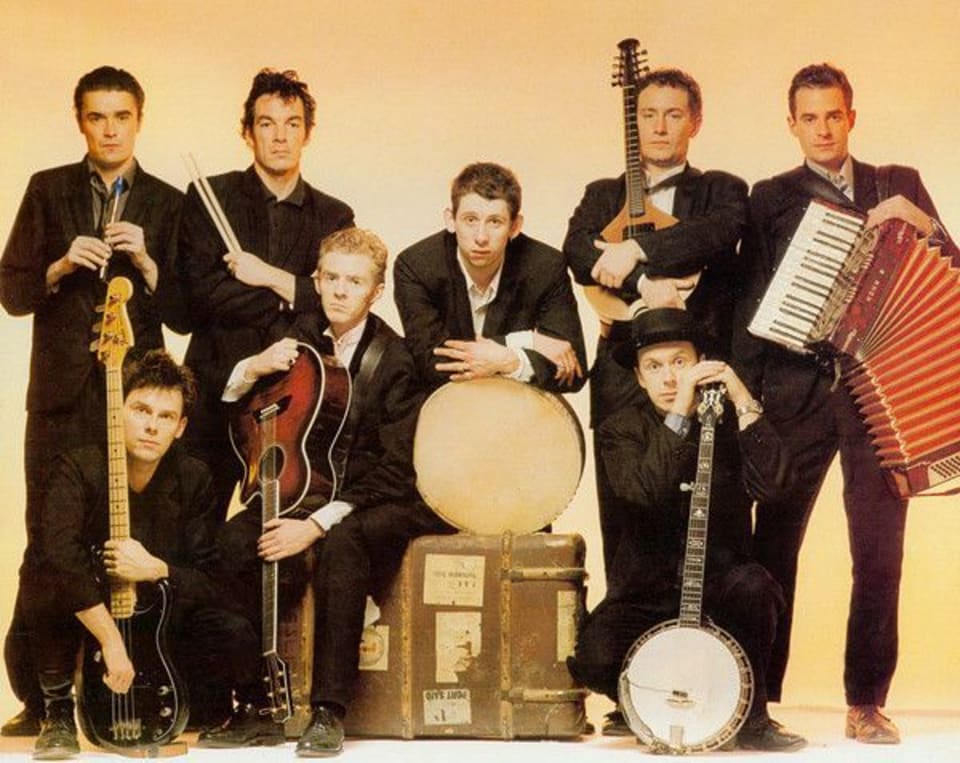 Yesterday went to the "Bar Flower" in Lanjarón. I had been rock climbing with 2 clients and had told them I'd take them to an really authentic Spanish working mens' bar with flamenco/tapas etc. On approaching the bar's entrance the drunken sounds of a man singing a strangely familar song split the air....................
We walked him to the station in the rain

We kissed him as we put him on the train

And we sang him a song of times long gone

Though we knew that we'd be seeing him again

(Far away) sad to say I must be on my way

So buy me beer and whiskey 'cause I'm going far away (far away)

I'd like to think of me returning when I can

To the greatest little boozer and to Sally MacLennane
"Funny Flamenco" said the first client. "Do they sing it in English over here?" queried the second.
Walking in the crowded bar was a revelation. Lines of Spaniards stood or sat drinking in the bar and the bar owner, Franci, was dancing a jig as he served the beers. Thumbs up were given along with shouted greetings to the English arrivals. Friendly or what? As Shane McGowan broke into his next song the line of Spanish revellers began tapping in unison with hand and foot.
We had one million bags of the best Sligo rags

We had two million barrels of bone

We had three million bales of old nanny-goats' tails

We had four million barrels of bones

We had five million dogs

And six million hogs

Seven million barrels of porter

We had eight million bales of old blind horses tales

In the hold of the Irish Rover
The local Guardia Civil arrived and quickly got into the "craic". They are never ones to miss the opportunity of a piss up, especially whilst on duty! The rather large lottery ticket seller, Manolo, even started humming the words, whilst finishing off his pint of whisky and coke.
"Shouldn't you be playing Flamenco, Franci?", I asked. "Boring and miserable" he replied in Spanish, along with a Andalucian hand gesture that signified his utter distaste for the local music. He'd found a new music, a new meaning in his life. The Pogues!
As the opening bars of "Fiesta" came over the airwaves, the room went quiet in anticipation. Suddenly, in recognition of the song the place went wild. Foot tapping, dancing, drumming, lots of la' la' ing........................
I am Francisco Vasquez Garcia

I am welcome to Almeria

We have sin gas and con leche

We have fiesta and feria

We have the song of the chochona

We have brandy and half corona

And Leonardo and his accordione

And Kalamari and macarroni
Come all you rambling boys of pleasure

And ladies of easy leisure

We must say Adiós! until we see

Almeria once again
Amidst the humming and la' la' 'ing they could only manage the words "Adios" and "Almeria" in the chorus line, but it's a start isn't it? Evidently since the 9 members of "Team Ireland" left Spain last Sunday the Pogues have been constantly played and a new Flemenco sound has hit the hot, sandy streets of southern Spain. They have had an effect on the place and a small piece of green has been left in this far and distant land.
Updated. Originally posted Wed, May 18, 2005
---
Tagged with:
More posts: